Experience the best and unexpected Southern France's delight
Premium | From $5,799 pp
This tour takes you across Southern France to discover unique, off-the-beaten-path experiences. You'll visit a photographer's atelier normally closed to the public in Arles, go kayaking and canoeing in the Gorges du Gardon, and visit the ancient Roman city of Nîmes. Next, you'll head towards Montpellier where you'll discover the city with a private walking tour. Finish your trip with a fabulous picturesque day seeing Sète, the Etang de Thau, Pézenas and St. Guilhem Le Désert.
Day by Day
Day 1: Marseille
Private transfer: Marseille airport to Marseille
A chauffeur will meet you for a private transfer between the airport and Marseille
Overnight Stay with Breakfast in an Exquisite 4-star Hotel in Marseille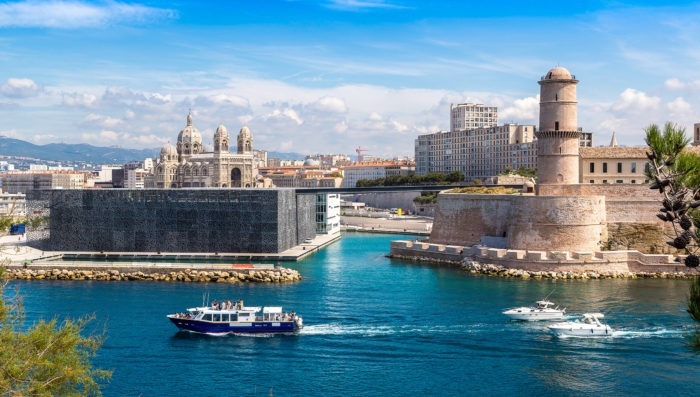 Day 2: Marseille
Half-day Private Tour of Marseille's Best Farmers Market
Meet your guide for a tour of the Farmers Market in Marseille's Cours Julien. Walkthrough this dynamic neighborhood discovering local specialties and meeting local producers. You'll get to taste three cheeses, organic bread, and Provençal wine on a sunny terrace. You'll also learn about Marseille's artisan soap.
Dinner at La Table de l'Olivier
Enjoy a four-course tasting meal with a wine pairing in a restaurant mixing traditional Mediterranean cuisine with innovation.
Overnight Stay with Breakfast in an Exquisite 4-star Hotel in Marseille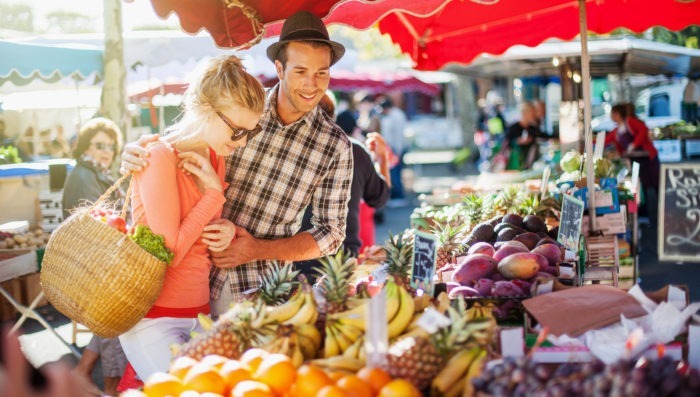 Day 3: Cassis - Marseille
Full-day Bandol and Cassis Private Guided Wine Tour
Enjoy breathtaking views of the Bay of Cassis and the soaring maritime cliff Cape Canaille as you visit some of the finest vineyards along France's Mediterranean Coast. You'll stop at the charming Le Castellet village and enjoy a picnic at a vineyard.
This tour includes tastings at the La Begude winery, Domaine Tempier winery, and different Bandol vineyards.
Overnight Stay with Breakfast in an Exquisite 4-star Hotel in Marseille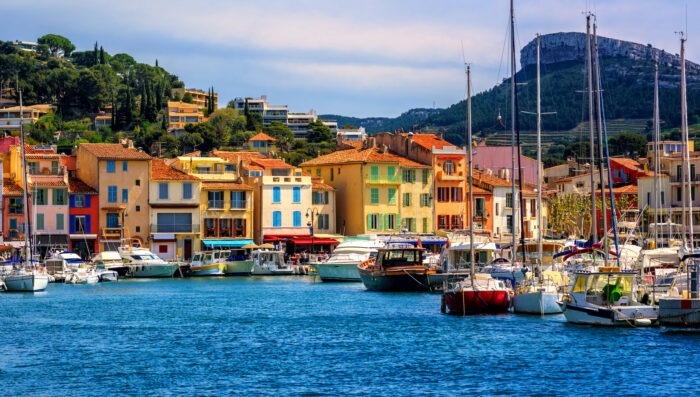 Day 4: Marseille - Arles
Private Transfer: Marseille Train Station to Arles 
A chauffeur will meet you for a private transfer between the Marseille St. Charles train station and Arles.
Lunch at La Chassagnette
Photography and Art Tour with a Local Artist
Anne Clergue, daughter of Lucien Clergue, is your exclusive guide for the day. Her photographer father was one of the founders of the Rencontres d'Arles photography festival and a curator of the Réattu Museum photography collection. This outing is a dream for those passionate about architecture and photography.
Discover Arles' architectural richness, galleries, narrow streets, and hidden treasures. Then enjoyed privileged access to Lucien Clergue's studio. Not open to the public, this is a unique opportunity to explore the photographer's work intimately.
Includes: entrances, licensed guide
Overnight with Breakfast in a Superior Double Room in a Chic 4-star Hotel in Central Arles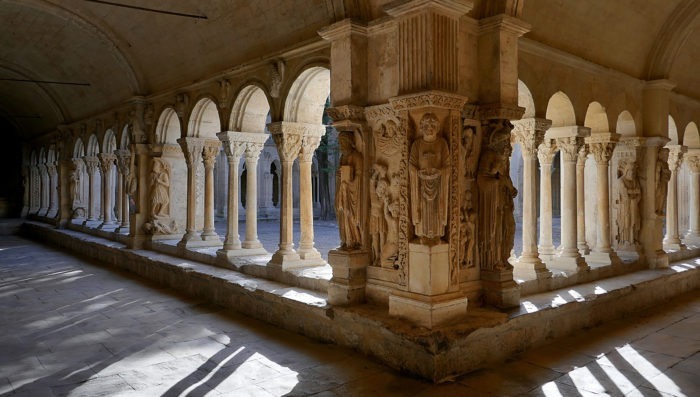 Day 5: Arles
Private Afternoon Culture and Wine Tour to Les Baux-de-Provence
This tour leads you to charming Les Baux-de-Provence, a medieval village perched on a hillside. Besides its architecture, it is known for its olive oil and wine. You will have a stop to take pictures of the medieval fortress.
You will then head to the Carrières de Lumières. Set in a former bauxite quarry, the carved white walls make for a spectacular, if unexpected, surface for illuminated art shows. These Art & Music Immersive Experiences (AMIEX®) give your favorite paintings a monumental scale. Expertly-crafted music and animations mean experiencing art like you never have before.
The 2021 exhibition is Cezanne, the Master of Provence.
End the day's tour with a wine tasting at the foot of the Alpilles mountains.
Overnight with Breakfast in a Superior Double Room in a Chic 4-star Hotel in Central Arles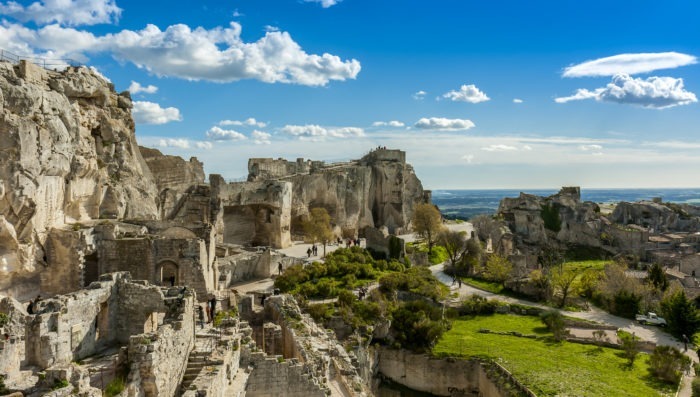 Day 6: Nîmes - Montpellier
Full-Day Custom Private Tour 
Enjoy a custom-built private tour from Arles with an English-speaking driver guide.
Kayaking and Canoeing in the Gorges du Gardon
Pont du Gard, famous for its beautiful architecture, offers visitors an incredible experience in the waters of the Gardon. Feel the excitement as you kayak through the waters and down small dams while enjoying the scenic landscape and crystal-clear waters of the river
Discover the kayak base at Collias, near to the Pont du Gard and down the Gardon in the kayak. From Collias, kayak towards La Baume, back to Collias, and then to Pont du Gard which gives visitors the perfect amount of time to take in their surroundings and marvel at the beauty of the Gardon and the Pont du Gard.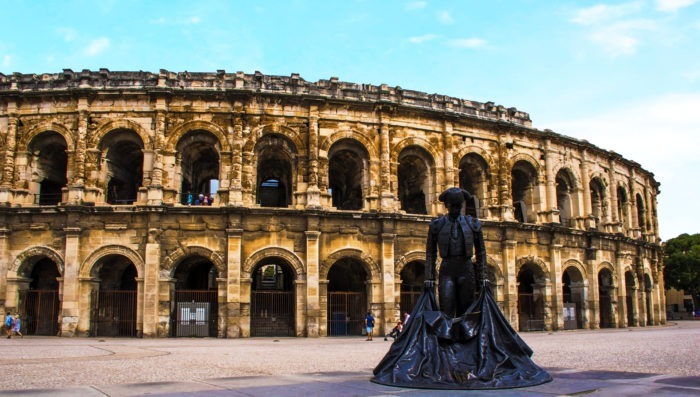 Suggestion: Visit Nîmes, the Old Roman City
Our experienced local guide knows the Camarque (including the Petite Camarque) inside out and will guide you through her homeland with passion, high spirits, and joy.
Nîmes, the old Roman city, was founded more than 2,000 years ago and was the most important Roman colony under the reign of Emperor Augustus. Architecturally valuable vestiges dating from that area are the bridge Pont du Gard, the Arena of Nîmes, the amphitheater, the temple Maison Carrée, and the Castellum. Take a stroll through the charming old town and let the rich historic atmosphere work its magic
L'Huitre et la Vigne – Seafood Platter
Taste shellfish, crustaceans, and local wines with two hosts, in a pretty house in St Hilaire d'Ozilhan (Occitania).
Overnight with Breakfast in a Superior Room in a 4-star Hotel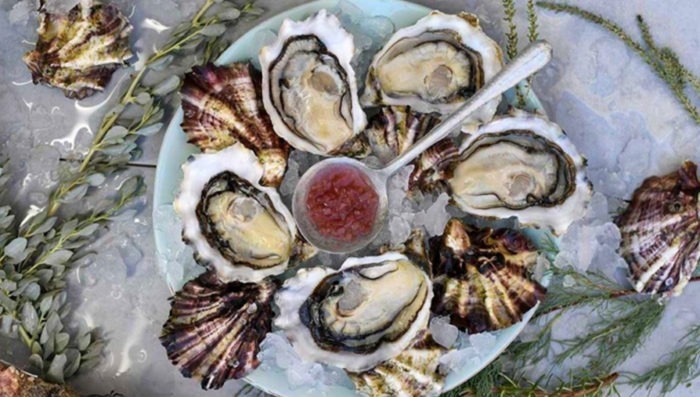 Day 7: Montpellier
Half-Day Private Walking Tour Through Montpellier
The focus of the city is around the beautiful Place de la Comedie and the adjoining large open, tree-lined areas of the Esplanade Charles de Gaulle, and in the narrow streets of the old town to the north and west of these boulevards. A large part of the city center is pedestrianized. Montpellier is one of the most beautiful cities in France.
A visit will usually start from Place de la Comédie, the so-called "egg" and the main square in Montpellier – it is ovoid in shape because it was built along the perimeter of the ancient city ramparts. In the center of the Place stands the 'Fountain of Graces.'
The square is dominated by the facade of the Theater (late nineteenth century), artistically interesting and very spacious inside with a bell shape and a series of galleries with wide corridors. The theater, which was inspired by the Paris Opera, is by Cassien Bernard (1848-1926).
It is perhaps inevitable that a city like Montpellier, traditionally a regional wine capital, has a particular focus on cuisine and local produce. Each morning the visitor can find various markets in the city – try the Esplanade Charles de Gaulle in the Antigone district with its farmers market for a good selection.
Overnight with Breakfast in a Superior Room in a 4-star Hotel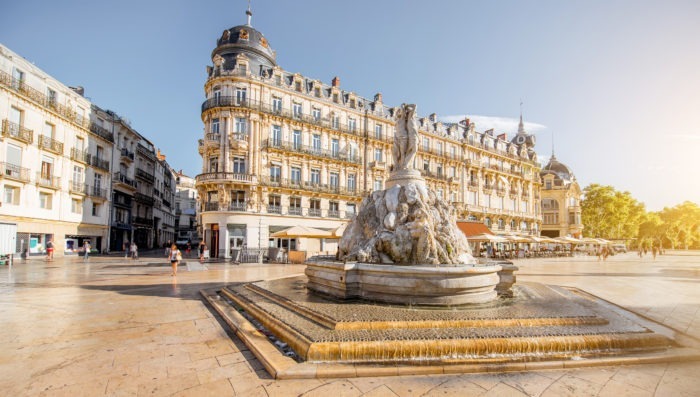 Day 8: Aigues-Mortes - Montpellier
Visit of the Medieval City of Aigues-Mortes
Soizic will take you to the medieval city of Aigues-Mortes (dead water) which was built into wild swamp land under the reign of Louis XI, known as Saint Louis in the 13th century. You will come to know the historical background of this royal decision. The defense tower Tour de Constance was commissioned by Saint Louis before one of its departures to the crusades. It conceals dark stories that will be revealed by your guide before heading to the rampart. Then you will visit the Tour des Bourguignons, the ancient port and the saline. You will end your visit with a detour to the church Notre-Dame-des-Sablons, a veritable witness of the city's history.
Suggestion: Restaurant d'Obione
Committed to integrating gastronomy and nutrition through gluten-free menus with vegetarian or vegan versions, this young chef, Laurent Cherchi, advocates the use of local products, sun-dried vegetables, wild plants. He also uses samphires, thyme, and rosemary-and Pyrenean meats such as the tirabuxio pork, Xia lamb, or the signature beef of the mountains.
Created without animal-based gelatin, gluten-free, and low in sugar, his desserts invite guests to indulge, as does the restaurant's organic and biodynamic wine list, all of which are also winegrower's wines.
Overnight with Breakfast in a Superior Room in a 4-star Hotel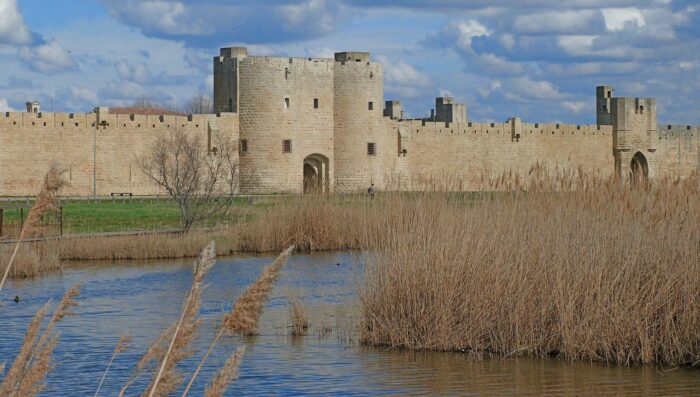 Day 9: Sète - Montpellier
Full-Day Private Tour of Sète, the Etang de Thau, Pézenas and St. Guilhem Le Désert
Take a panoramic visit of Sète between sea and pond, its port, its canals, and the Mont Saint Clair.
Next, you'll discover the Etang de Thau, which is an important center of oyster and mussel production. You'll stop in a shellfish farmers' village.
Then, visit Pézenas, in the footsteps of Molière, with its 17th-century hotels, craftsmen, and flea markets. On Saturdays, enjoy the Languedoc market.
The day ends with a walking tour of the medieval village of Saint Guilhem, the abbey, and the Devil's Bridge in the Hérault Gorges, classified as a World Heritage Site by UNESCO.
Overnight with Breakfast in a Superior Room in a 4-star Hotel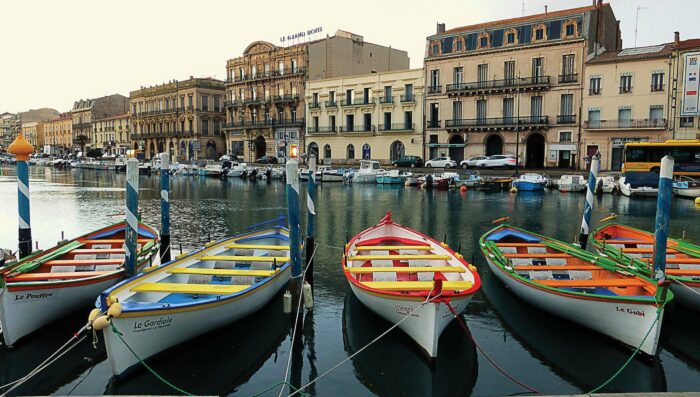 Day 10: Montpellier
Private Transfer from Montpellier Hotel to the Montpellier Train Station
A private driver will pick you up at your hotel and take you safely to the train station.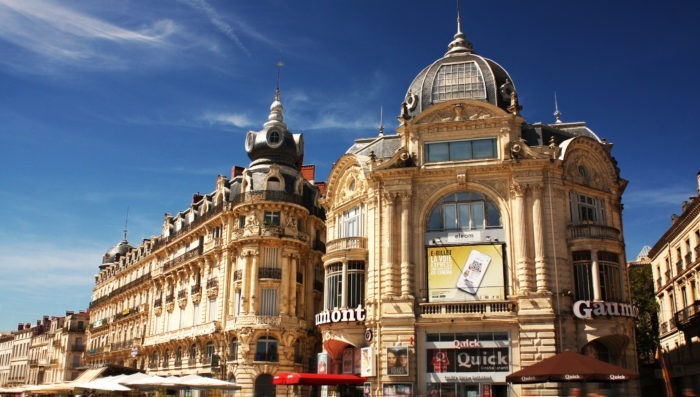 About This Trip:
Enjoy 24/7 English-spoken telephone assistance while traveling
This itinerary includes transport, activities, guides, accommodations with breakfasts, and other listed services
Price is in USD per person, assuming double occupancy. Note that prices and availability are subject to change.
Customize this itinerary:
Every French Side Travel trip is custom-built for your unique needs and interests. Above is an example of what's possible. If this isn't exactly what you're looking for, contact us today. Put together your dream trip with our travel experts. Handpick the accommodations, guides, activities, and meals that are right for you.
When you book with French Side Travel, you're getting a trip that's as unique as you are. 

Our Favorite Hotels
Hotel & Spa Gorges du Verdon