Get away and explore Paris in luxury!
Excellence | From $25,999 pp
This five-day trip to Paris provides the best of the best in terms of services and experiences. Enjoy an exclusive backstage tour of the Opera Garnier including areas that are rarely seen by the public. Dine like French royalty in Versailles with a menu and experience carefully created by Alain Ducasse. See the City of Light like never before!
Day by Day
Day 1: Paris
VIP Arrival Assistance – Tarmac Transfer, Private Lounge, and Dedicated Police Officer for Immigration Formalities
You will be welcomed by your personal assistant at the door of the plane and transferred by car from the runway to your private VIP lounge. Your passport will then be controlled by a dedicated police officer. Enjoy refreshments while your luggage is recovered and delivered to your private driver.
Luxury Private Transfer from Paris Airport to Paris Center
A chauffeur will meet you for a private transfer between Paris airport and your hotel in Paris city center in a luxury vehicle.
Overnight Stay with Breakfast in a Luxury 5-star Hotel on Place de la Concorde in Paris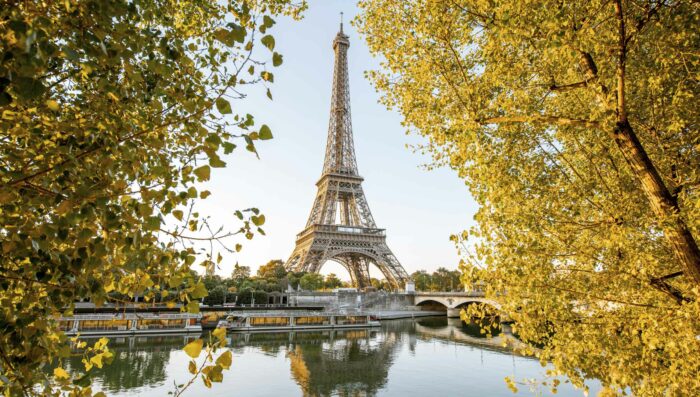 Day 2: Paris - Versailles
Private Driver in a Mercedes S Class at Disposal
A private driver in a luxury vehicle will be at your disposal for eight hours for your various programs.
An Exclusive Jewelry Shopping Session with Expert Stylist Advice
Paris is truly a treasure trove of world-famous jewelers!
The French capital is home to some of the world's most prestigious jewelry designers and houses, who draw from hundreds of years of expertise and know-how to create truly unforgettable pieces. These are some of the most prestigious Paris jewelers from noble, established houses to up-and-coming designers.
Whether you are seeking a truly original and elegant piece of jewelry, you would want something that will stand the test of time. In this private shopping tour with your stylist, she will help you find that something extraordinary. Take a whirl through some of the finer boutiques in Paris and choose your ideal piece of jewelry. A wonderful souvenir from your time in the French capital.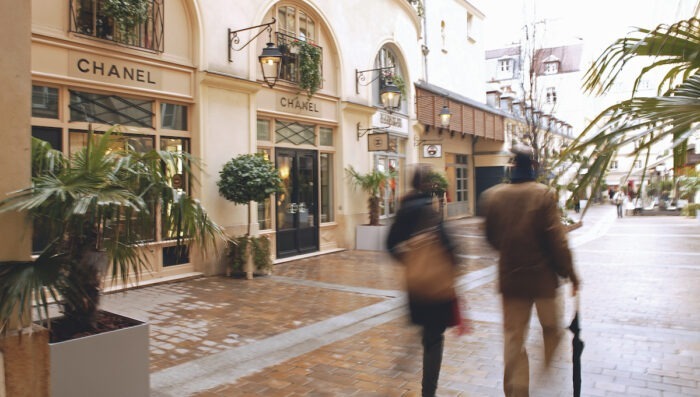 Exceptional Dinner in Versailles
This evening will reflect the daily ceremony of the tables of honor for the guests having "mouth to court," at the time of the reign of Louis XIV. These tables brought together the guests of the Grand Maître d'hôtel, the nobles, artists, and diplomats visiting Versailles.
For this dinner, Alain Ducasse carried out careful research taking his inspiration from 18th-century menus. Yet behind these ancient names, a very contemporary interpretation of the cuisine is revealed. More than a dinner, it is a genuine experience. On the table, enjoy the beautiful and impressive vegetable centerpiece. During the meal, there will be an unexpected succession of the most beautiful objects.
Exceptional Table setting in a refined Décor, staff in contemporary outfits, Bernardaud porcelain of the collection "Pinceau d'Or"
Overnight Stay with Breakfast in a Luxury 5-star Hotel on Place de la Concorde in Paris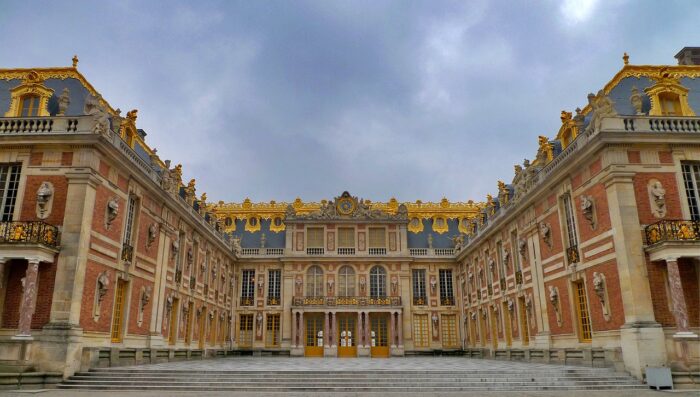 Day 3: Paris
Private Driver in a Mercedes S Class at Disposal
A private driver in a luxury vehicle will be at your disposal for eight hours for your various programs.
Private Guided Visit Backstage, Public Spaces, and Sewing Workshops Tour at Opera Garnier
This guided tour at the Palais Garnier is a unique experience!
You will discover the public spaces of the theatre like the Grand Escalier, the Grand Foyer, the Rotonde du Glacier, the Rotonde des Abonnés and the Bassin de la Pythie.
And in the backstage portion of the tour, your guide will give you in-depth information about the Auditorium, the water tank, the "cabestans" room, and the Foyer de la Danse.
During this exclusive tour, you will discover not only the backstage areas and the historical 19th century "Central costumes" room storing the creations of the latest productions, but you will also learn the costume-making secrets from the Company's productions.
Lunch Cruise on the Ducasse Sur Seine
Enjoy a unique 3-course lunch experience aboard the most prestigious boat on the Seine River, beloved chef Alain Ducasse's Ducasse Sur Seine.
Arrive early and enjoy a glass of Champagne on the deck of the boat overlooking the Eiffel Tower. Soon you'll be off, quietly cruising along the Seine River in a 100% electric boat. Throughout the entire cruise you'll delight in spectacular views over the most beautiful landmarks of the capital along the journey.
Alain Ducasse and the boat's chef Pierre Marty create each menu to present modern, seasonal, and refined French cuisine, entirely prepared on board. Produce is delivered fresh to the boat each morning. Let the head sommelier advise you on the 100-reference wine list of exceptional environmentally sustainable terroirs, ranging from the great classics to the new wave winemakers, for a perfect complement to your meal.
In-between courses take a moment to step outside on the deck of the boat and enjoy the amazing scenery as you pass by. You'll see it all from the Musée d'Orsay, Musée du Louvre, and Notre Dame to the famous bridges of Paris, and of course the Eiffel Tower.
True Parisian romance at its best, this exceptional cruise and experience are sure to be one you'll never forget.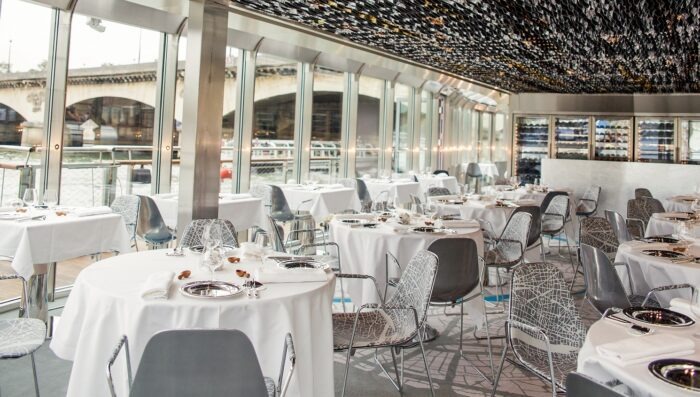 Louvre Museum by Night Private Tour with a Licensed Guide
If you like quietness and prefer non-crowded places, then this tour at night is for you!
As one of the largest museums in the world, it has over 35,000 objects on display from prehistory to the 19th century, spread across more than 650,000 square feet of gallery space.
On 10th August 1793, the Louvre Museum opened its doors to the public for the first time. From a medieval fortress, Renaissance palace, and luxurious home to Kings and Emperors, the Louvre has been a symbol of the wealth, power, and decadence of the French monarchy for over 600 years.
Your guide will lead you through the galleries of this extraordinary French institution and explain the changing face of the Louvre through its architecture and design. You will marvel at the iconic glass pyramid and admire masterpieces from artists such as David, Géricault, Delacroix, and Leonardo da Vinci himself.
You will see the most famous artworks: the Venus de Milo, the Winged Victory of Samothrace, and the Mona Lisa painted by da Vinci at the beginning of the 16th century.
Overnight Stay with Breakfast in a Luxury 5-star Hotel on Place de la Concorde in Paris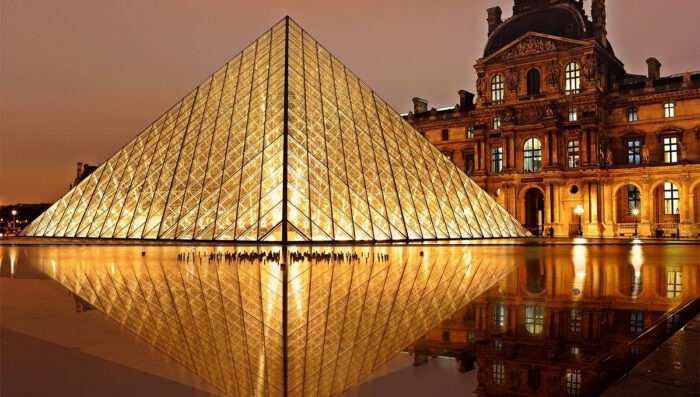 Day 4: Paris
Montmartre Area Private Walking Tour with a Licensed Guide
With this guided walking tour in the Montmartre area, you will discover one of Paris' most charming places!
Montmartre reminds us of bohemian Paris with its narrow streets and history. The Place du Tertre was a former haunt of Belle-Epoque painters including Toulouse-Lautrec, Monet, Modigliani, Degas, and Renoir.
On this tour learn about Montmartre's history and culture as you stroll through its winding cobblestone streets lined. See quaint shops, museums, artist studios, inviting sidewalk cafés, and some of Paris' most storied nightlife spots.
Pass by the area's best restaurants, brasseries, art galleries, and two windmills. Stop for a drink and sample local treats.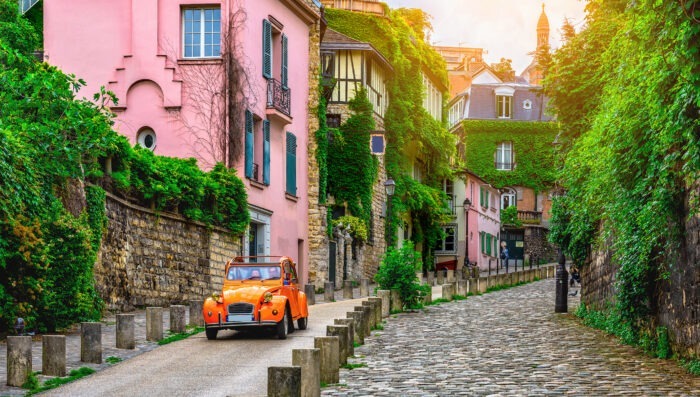 Private Driver in a Mercedes E or V Class at Disposal
A private driver in a luxury vehicle will be at your disposal for four hours for your various programs.
Private Visit, Workshop, and Tasting at Alain Ducasse's Manufacture de Chocolat
Rediscover the physical, sensorial, and sensual magic of the universe of chocolate!
The atelier was born out of Alain's desire to go back to the roots, the true essence of what makes chocolate: the work of a craftsman (both meticulous and creative), a craft using bespoke machinery, and processes that are time-consuming.
With your private chocolatier, you will discover all the secrets and the inner workings of the complex and fascinating process that goes into the preparation of chocolate.
You will get the chance to learn how to work with chocolate. And at the end of your experience, you will be able to leave with your own chocolate creation.
Overnight Stay with Breakfast in a Luxury 5-star Hotel on Place de la Concorde in Paris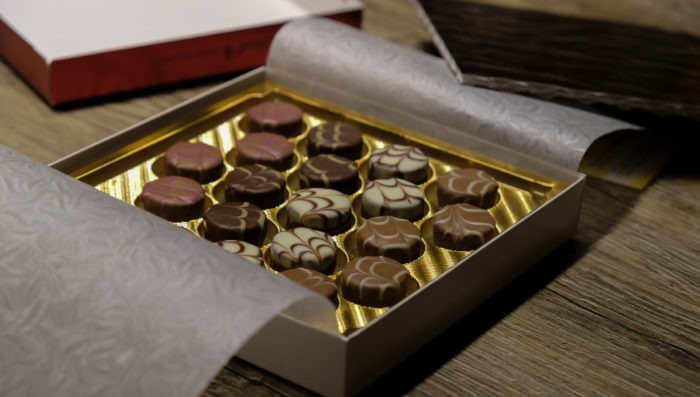 Day 5: Paris
Luxury Private Transfer from Paris Center to Paris Airport
A chauffeur will meet you for a private transfer between your hotel in Paris and the airport in a luxury vehicle.
VIP Departure Assistance with Private Lounge and Tarmac Transfer
Your personal greeter/porter will welcome you at your arrival in your private VIP lounge and he/she will offer you refreshments. Sit back and relax while he/she takes care of the tax-free formalities, baggage check-in, and boarding pass collection. Your passport will be handled at the lounge by a dedicated police officer. Then you will be transferred by car to your plane on the runway.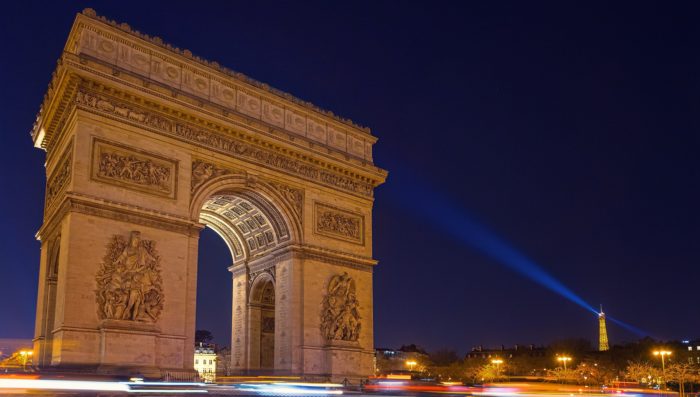 About This Trip:
Enjoy 24/7 English-spoken telephone assistance while traveling
This itinerary includes transport, activities, guides, accommodations with breakfasts, and other listed services
Price is in USD per person, assuming double occupancy. Note that prices and availability are subject to change.
Customize this itinerary:
Every French Side Travel trip is custom-built for your unique needs and interests. Above is an example of what's possible. If this isn't exactly what you're looking for, contact us today. Put together your dream trip with our travel experts. Handpick the accommodations, guides, activities, and meals that are right for you.
When you book with French Side Travel, you're getting a trip that's as unique as you are. 

Our Favorite Hotels in Paris