Six Luxurious Days in a Wine and Gastronomic Paradise
Luxury | From $7,699 pp
Enjoy a luxurious six days and five nights in Bordeaux. Your home base will be an intimate 5-star hotel just off the Place des Quinconces where you are perfectly located to take advantage of the wine and gastronomic paradise that is Bordeaux. Your private local guide will lead you on two days of tasting the best wines that Pessac - Leognan and Médoc have to offer. You'll also discover the historic Dordogne and its lovely river and storied villages set between the rocks and water.
Day by Day
Day 1: Bordeaux
Private Transfer
A chauffeur will meet you for a private transfer between the airport in Bordeaux and your hotel.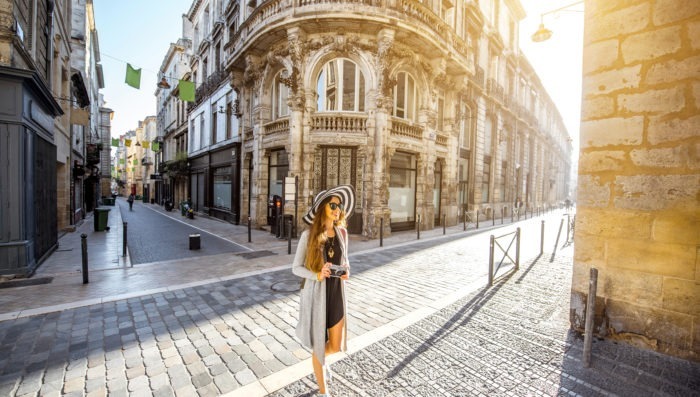 Day 2: Médoc
Full-day private tour of Médoc
Cradled between the Gironde estuary and the Atlantic, the Médoc is bathed in a unique climate and light, fully deserving its reputation as the most beautiful wine-producing region in the world. Throughout the day, you'll learn to identify the different types of wines (the appellations) as well as the different types of grapes used (the cépages) while visiting three châteaux.
Lunch could either be at a Michelin-starred table or a local bistro, depending on your preferences.
During the wine tastings, you'll be able to pair your wines with either cheeses or the local sponge cake named cannelé.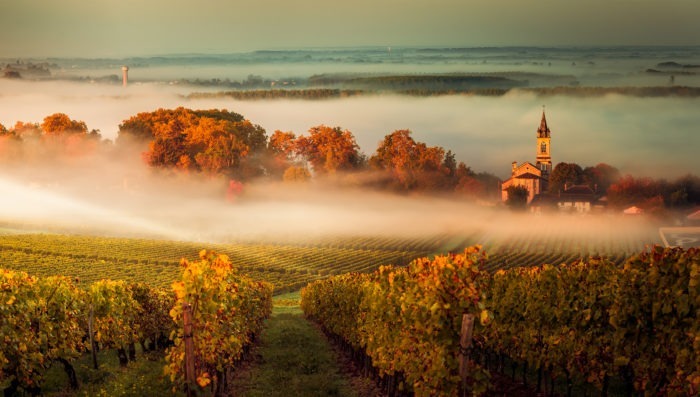 Day 3: Bordeaux
Private Luxury Gourmet Walking Tour in Bordeaux
It is truly exciting to stroll through a city with as rich a history as Bordeaux. Your private guide takes you to Bordeaux's essential sites and its most impressive monuments, churches, and squares. Continue your tour with a walk along the river banks to admire the unique panorama over the Garonne River. Nearby, Old Bordeaux features charming squares and restaurants.
A visit to the Bordeaux Patrimoine Mondial center explains Bordeaux's architectural heritage and the dynamic Bordeaux of tomorrow. The tour ends at Place de la Bourse, where the reflecting pond has become emblematic of the city.
Dinner at Michelin-Starred Restaurant Le Pressoir d'Argent
Taste excellent dishes accompanied by great wines selected by the chefs and sommeliers. In an atmosphere that is as cozy as it is inviting, each moment becomes more intense, rich, and memorable in this gastronomic restaurant in Bordeaux. From his deep respect for authenticity, Gordon Ramsay has created a menu that focuses on local produce. Gironde black truffles, foie gras from the Charente region, or the iconic Brittany Lobster à la presse pay tribute to the richness of French culinary tradition.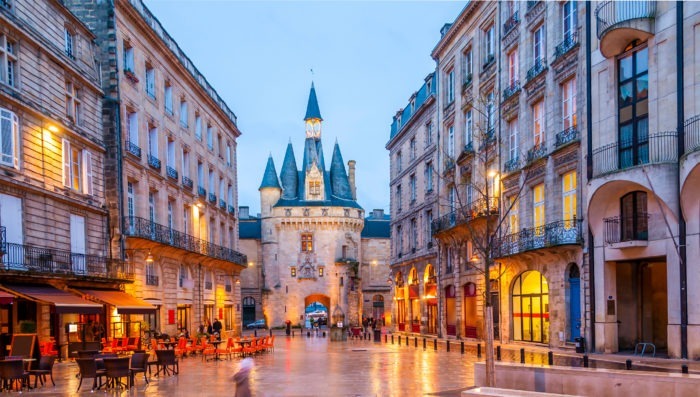 Day 4: Dordogne
Full-Day Private Tour of Dordogne
Experience the beauty and history of Dordogne by walking through the different villages along the Dordogne River, that formed the border between the French and British Kingdoms during the Hundred Year's war. First, walk through the Beynac-et-Cazenac village nestled between the Dordogne River and an immense rocky promontory. With stone-paved streets and houses in light-colored stones, it feels like a total immersion into medieval times.
Next you'll see La Roque-Gageac which has been selected as one of the most beautiful villages of France. With its brown roof tiles, typical rooftops, old-fashioned charm, and breathtaking landscapes La Roque-Gageac is truly picturesque. Afterwards, visit the village of Domme, famous because knight Templars were imprisoned in the fortified tower of this bastide during the Middle Ages. On your way back, enjoy a view of Castelnau's castle.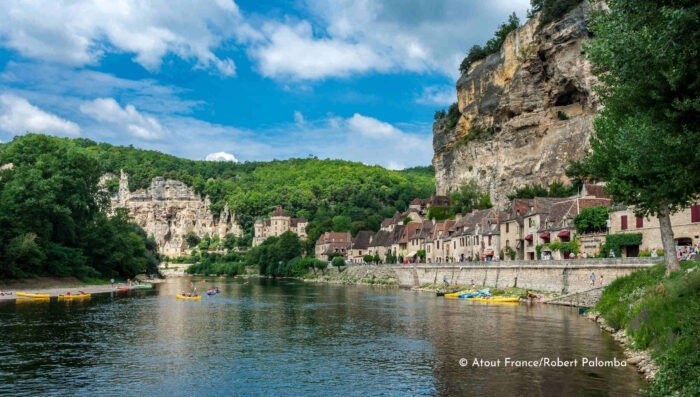 Day 5: Pessac-Leognan
Full-Day Private Tour of Pessac – Leognan
Situated in the south of Bordeaux, Les Graves (the gravels) was the first vineyard planted in the region. This appellation, especially Pessac-Leognan, is well known by wine experts and wine critics, and much appreciated by the Bordealais (local Bordeaux inhabitants). The area is filled with wine estates producing red, dry white and rosé wines!
Stop for lunch at either be at a Michelin-starred restaurant or a local bistro.
You will bee introduced to the most famous Grands Crus Classés such as Château Haut Brion, Château Pape Clément, Château Malartic-Lagravière, Château Smith Haut Lafitte among others.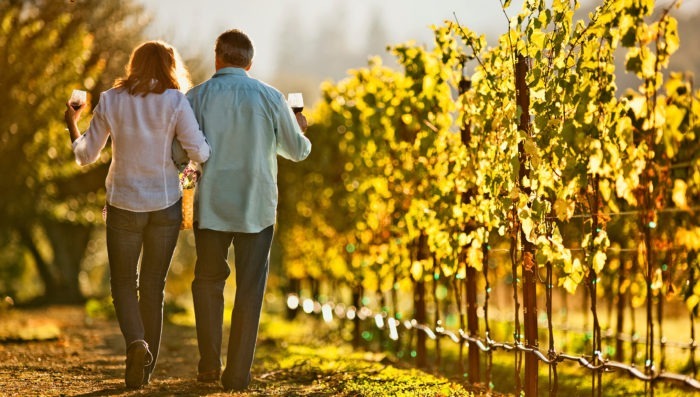 Day 6: Bordeaux
Private Transfer to the Bordeaux Airport
Unfortunately, it's already time to say goodbye! A chauffeur will meet you for a private transfer between your lodging and the airport.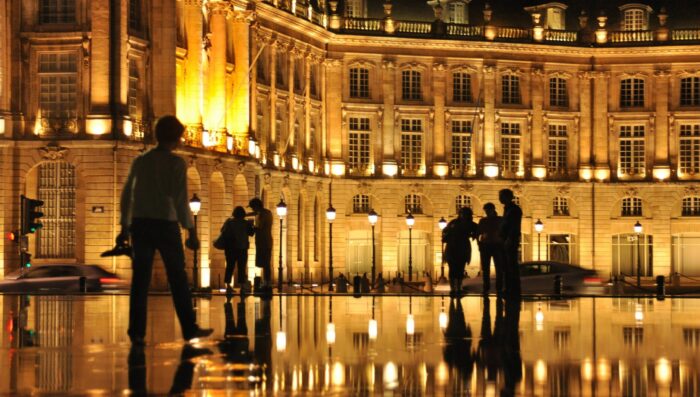 About This Trip:
Enjoy 24/7 English-spoken telephone assistance while traveling
This itinerary includes transport, activities, guides, accommodations with breakfasts, and other listed services
Price is in USD per person, assuming double occupancy. Note that prices and availability are subject to change.
Customize this itinerary:
Every French Side Travel trip is custom-built for your unique needs and interests. Above is an example of what's possible. If this isn't exactly what you're looking for, contact us today. Put together your dream trip with our travel experts. Handpick the accommodations, guides, activities, and meals that are right for you.
When you book with French Side Travel, you're getting a trip that's as unique as you are. 

Our Favorite Hotels in Bordeaux
Intercontinental Bordeaux
Chateau Lafaurie-Peyraguey Hotel & Restaurant Lalique