Culture and Cuisine: A Week in Extravagant Monaco
Excellence | from $14,699 pp
Spend a glorious week, exploring and discovering the history, culture, and art that lies beneath this extravagant, gold mine country, Monaco. Be dined by Michelin star chefs, stroll through neighboring villages and towns, or visit the memorial of the late Grace Kelly—an enriched and knowledgeable time well spent, in a beautiful and historic part of The Riviera.
Day 1: Arrival in Monaco
Meet & Greet VIP Arrival at Nice Airport
The greeter will welcome you upon your arrival at the airport and assist you with your check-in and immigration formalities. He will then provide assistance to meet and contact your driver as well as help you with your luggage.
Excellence Transfer from Nice Airport to Monaco Hotel
A driver will pick you up from Nice Airport and drive you safely to your accommodation in Monaco in an excellence vehicle.
Welcome to the Principality of Monaco  
Discover Monaco: the monuments, the museums, and above all, the magic. The second smallest country in the world, this principality is located near the border between southern France and northern Italy. Home to a world-famous casino, the Grand Prix, luxury services, and lush gardens, Monaco is a dream destination.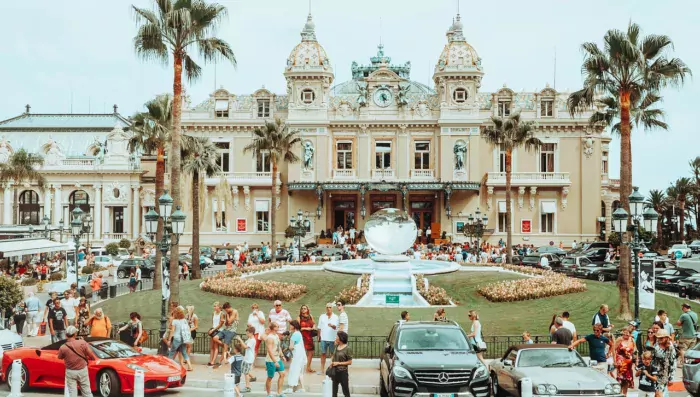 Restaurant Booking – Maya Bay – Lunch or Dinner
Enjoy fantastic and delicious Thai and Japanese cuisine at the restaurant Maya Bay in Monaco. In a warm and musical ambiance, you can try sumptuous Thai delicacies in elegant and refined decor.
As far as Japanese food is concerned, your palate will be delighted by the Asian flavors, and you can enjoy the traditional dishes in a Zen atmosphere.
The menu includes steamed dumplings, sushi rolls, Japanese tempura, Thai sashimi, spicy maguro, ceviche nikkei, and Robata. For persons having a sweet tooth, desserts, and pastries are also served. Exceptional cocktails and exotic liquors are also available.
Day 2: Enjoy a day Tour of Art, Nature and Eternity
Private Guided Art, Nature and Eternity Driving tour
Indulge yourself in the nature of the Southern French Alps and discover amidst this protected area and unexpected pieces of artwork. Enjoy this subtle mix of artistic and natural masterpieces all around you.
Be offered the chance to choose and plant a tree for you, or for your beloved ones as a legacy for eternity!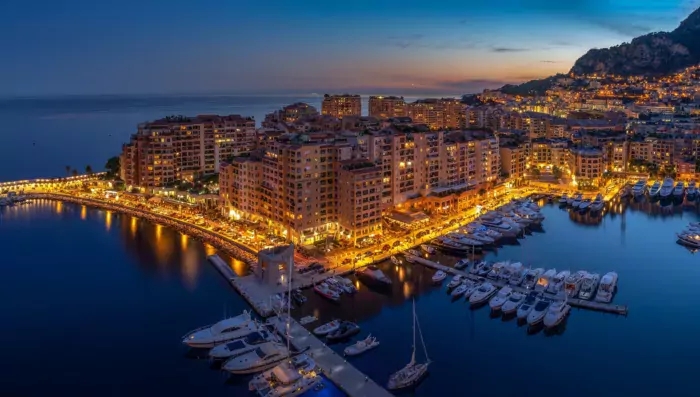 Day 3: Discover the Secrets of the Principality Monaco
English-Speaking Driver at Disposal for the Day

A chauffeur will pick you up in an excellence vehicle from your accommodation and drive you around the French Riviera according to your program and then drive you back to your hotel.
Exclusive visit to the Prince's Palace
Private guided and exclusive visit (before opening or after closing to the public) of this very beautiful residence of the Grimaldi family, the official residence of Albert II, Prince of Monaco, and the seat of the Monegasque government: the Grand Apartments with the reception rooms, the throne room, and the Cour d'Honneur.
A VIP arrival in front of the Palace will be opened only for your visit without any other guests or tourists. Enjoy a private guided tour in the heart of Grimaldi's historical home place.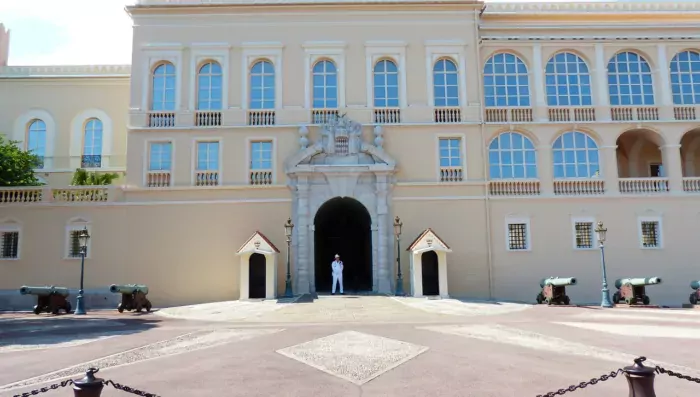 Explore Bacon's World of Monaco – Visit the Francis Bacon Foundation, the English Painter
100 rooms are dedicated to the works of the British painter, Francis Bacon. His paintings, graphic works, photographs, objects found in his various studios, letters, and several of his working documents are displayed in their full glory.
The foundation also includes works by artists who knew Bacon or were influenced by his oeuvre. One room is entirely dedicated to Bacon's Parisian studio, where he worked for more than a decade.
Experience an Exceptional Gourmet Meal at La Table de Marcel
Indulge your senses with delecate gourmet cuisines from a Michelin-starred chef and his innovative cuisines. Witness first-hand the workings of this inner sanctuary from behind the scenes, as Chef and his team plan and prepare a delicious menu designed especially for you.
Get to know, how a Michelin-starred kitchen works and immerse yourself in a unique sensory experience as a special guest.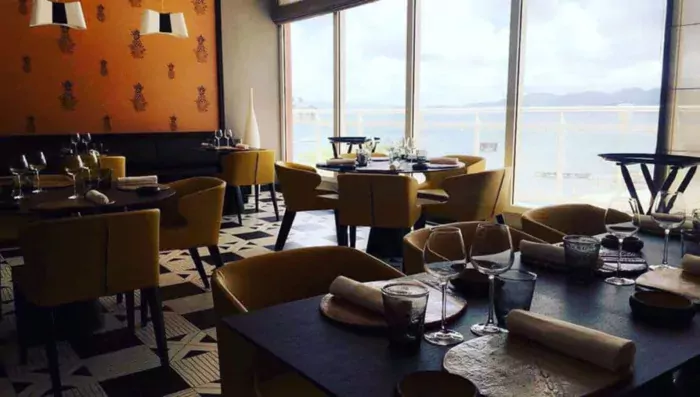 Day 4: Explore the Most Beautiful Villages of the French Riviera
Excellence Private Driving Tour in Panorama
You can begin your day with a tour through Monaco, to discover the old town, its royal and ancient palace, and its sumptuous cathedral where Grace Kelly is buried. Or skip it and you can head straight to Eze.
Explore Eze, a medieval and enchanting village with lively streets wholly surrounded by famous cornices. Enjoy the view from this eagle's nest above the Mediterranean sea. This beautiful city is also known for its astonishing secrets of perfume-making and its industry since the 18th century.
The day continues to Cannes, where you can feel the presence and glory of the celebrities in and around the Palais des festivals and its red carpet. Relax and enjoy the views along the coast as you pass through the famous Cap d'Antibes, a holiday destination for wealthy tycoons. Arriving in Antibes, "The Authentic Provencal", a walled port town, stroll through the picturesque old town and admire the grandeur of the super yachts at the billionaires' quay.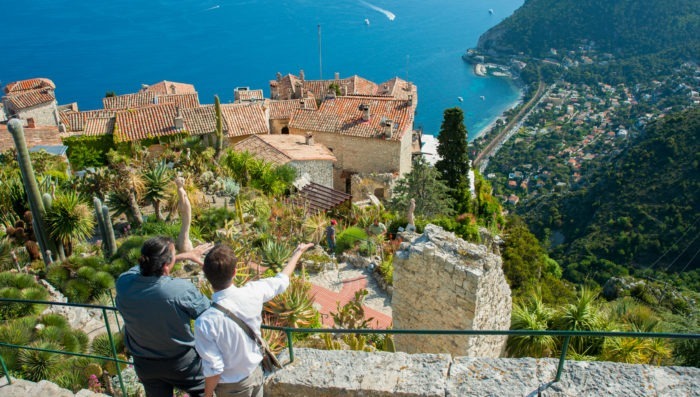 Day 5: Create your own Haute-Couture Perfume
Haute-Couture Perfume Creation Workshop
You will have a unique opportunity to imagine, dream, and compose your personal, unique fine fragrance through a journey into the secret world of a Maître-Parfumeur. The Maître-Parfumeur welcomes you to her laboratory for a privileged atelier. Discover the different base products and techniques used to associate them.
Enjoy a private meeting for an emotional voyage into the creation of your unique perfume. Your newly created formula will be kept in our confidential database for you to re-order.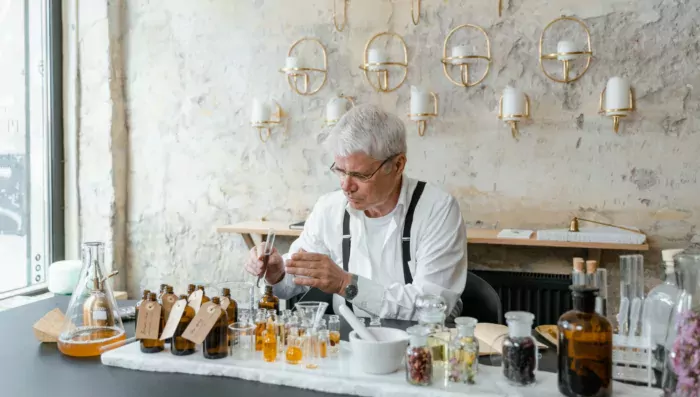 Day 7 : Departure from Monaco
Excellence Transfer from Monaco to Nice Airport
A driver will pick you up from your accommodation in Monaco and drive you safely to Nice Airport.
Meet & Greet VIP Departure at the Nice Airport
The greeter will welcome you at the car park upon your arrival at the airport and assist you with the check-in and immigration formalities. He will then provide assistance to the gate and help you with your luggage.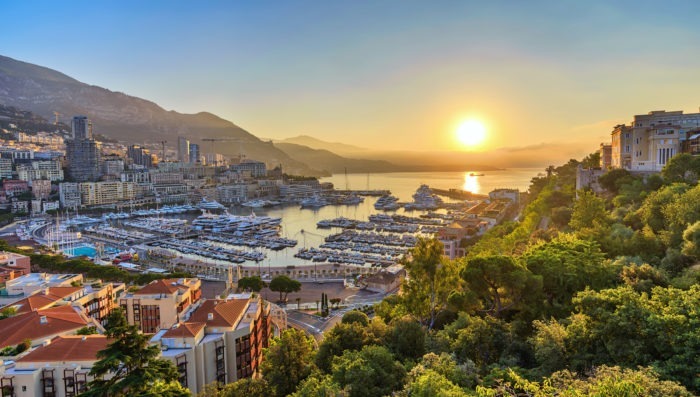 Day 6 : Learn about French Cuisine in a Cooking Class
English-speaking Driver at Disposal for the Day
A chauffeur will pick you up in an excellence vehicle from your accommodation and drive you around the French Riviera according to your program and then drive you back to your hotel.
Private Cooking Class in Matisse Workshop (Nice)
In the heart of a quaint old town on the French Riviera enjoy a colorful Provençal market before starting your private cooking lesson with a sea view as Henry Matisse did when he lived here.
About this trip
Enjoy 24/7 English-spoken telephone assistance while traveling
This itinerary includes transport, activities, guides, accommodations with breakfasts, and other listed services
Price is in USD per person, assuming double occupancy. Note that prices and availability are subject to change.
Customize this itinerary:
Every French Side Travel trip is custom-built for your unique needs and interests. Above is an example of what's possible. If this isn't exactly what you're looking for, contact us today. Put together your dream trip with our travel experts. Handpick the accommodations, guides, activities, and meals that are right for you.
When you book with French Side Travel, you're getting a trip that's as unique as you are. 
Map
<iframe src="//umap.openstreetmap.fr/en/map/a-romantic-getaway-to-monaco-and-the-riviera_634323?scaleControl=false&amp;miniMap=false&amp;scrollWheelZoom=false&amp;zoomControl=true&amp;allowEdit=false&amp;moreControl=true&amp;searchControl=null&amp;tilelayersControl=null&amp;embedControl=null&amp;datalayersControl=true&amp;onLoadPanel=undefined&amp;captionBar=false" width="100%" height="400px" frameborder="0″ allowfullscreen="allowfullscreen"></iframe>

Our Favorite Hotels
Hotel Hermitage Monte Carlo
Hotel de Paris Montecarlo