Discover the very best of Parisian cuisine
Liberty | From $1,699 pp
Spend each day of this tour discovering a different facet to the culinary scene in Paris. You'll learn about the gourmet specialty shops in each neighborhood, discover the art of pairing wine and cheese, and see the City of Light from the Seine River aboard a dinner cruise.
Day by Day
Day 1: Paris
Private Transfer from the Airport to Accommodation
A private driver will pick you up from the airport and drive you safely to your accommodation.
Overnight Stay with Breakfast at a Charming 3-Star Hotel near the Opera Garnier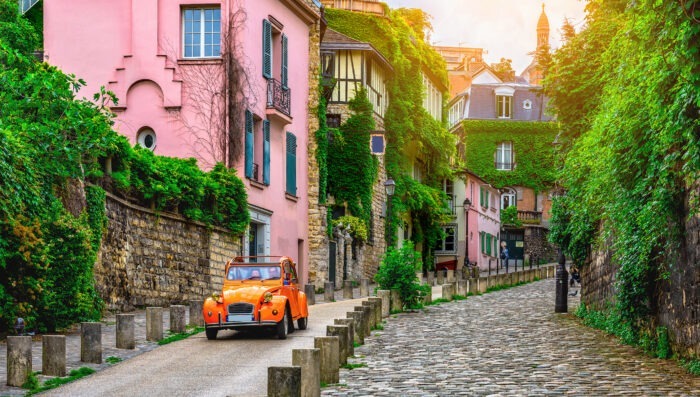 Day 2: Paris
Shared Morning Market Visit & Cooking Class Followed by Lunch
This morning you will embark on a unique culinary and Parisian cultural experience completely inspired by its gastronomical fare!
You will first be welcomed at a delightful location in the heart of the Latin Quarter with delicious croissants, fresh coffee, and some tea.
At a local market you will have the opportunity to buy fresh produce, and learn about the French market culture, French cheeses (while of course, eating some…!) and discovering the neighborhood on the way. "Market food selection" is the cooking topic least covered in classes or books – yet it is the most critical and at the heart of professional cooking – so why not learn something about it now? Cooking may well be defined as the transformation of finely selected ingredients to make them even more palatable. So, we will share how to choose them and why, but also where they come from!
Then, back to the kitchen. For 2.5 hours you will learn basic and advanced French cooking techniques through the process of creating a three-course French meal. You might get to drink a glass of wine or two in the process (for inspiration!). Simple techniques are the foundation of any great French meal and French professional cooking certification. You will cover five to seven of these fundamental techniques as each theory will be explained.
Finally, time for lunch – to which we add white wine, red wine, and cheese, of course!
During lunch, your host will share stories on each of the dishes to help illustrate various aspects of French culture: a bit of history, a touch of sociology, tongue-in-cheek humor, and quite a bit of gastronomy as one might expect… This is quite a unique, intimate, and quite delectable experience in Paris indeed!
Overnight Stay with Breakfast at a Charming 3-Star Hotel near the Opera Garnier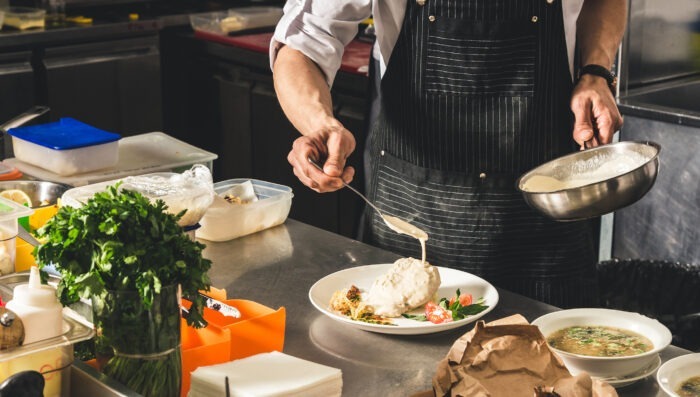 Day 3: Paris
Small-Group Morning Food Tour through the Latin Quarter
In this tour, you will accomplish multiple things: dive deep into the various categories of food in France so you can walk into any Food specialty store in France and feel at home all while discovering some of the best produce.
From cheeses to wine, from chocolate to cured ham, each French specialty needs a specific understanding to be tasted at its best. While it might come across as complex sometimes, the reward is well worth the effort.
You will also get to discover the Latin Quarter with arguably the richest history in Paris. There you will cross the steps of Hemingway, Joyce, and also all the most influential French people in recent history – no less!
Your guide will be very happy to help you discover this historical area and its treasures.
Overnight Stay with Breakfast at a Charming 3-Star Hotel near the Opera Garnier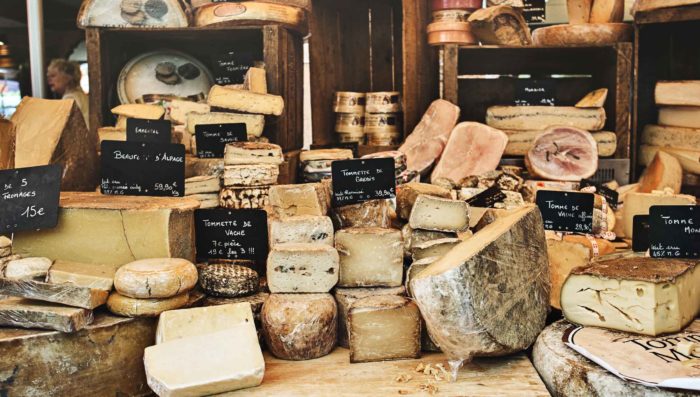 Day 4: Paris
Small-Group Wine and Cheese Pairing Lunch
Taste four wines and one Champagne to help you discover major French wine regions.
Learn about the five biggest cheeses families in France and taste the impact of the refining process. Most importantly enjoy five excellent pairings: both classics and more surprising ones.
Discover the art of blind wine tasting, using all your senses: sight, smell, taste, but also touch and hearing. This will help you maximize the sensual aspect of the wine tasting experience. Explore your ability to recognize aromas through a stimulating sensory game, and participate into a friendly gastronomic quiz.
With all wines and cheeses tastings you will learn great stories on their origin – historical and geographical, which will help illustrate the concept of terroir; a key concept in all things French and food! Last but not least, you will learn the key to sabering Champagne – before sharing a glass of course.
Dinner Cruise on the Seine River at 8:30 PM
See the City of Lights as it was meant to be seen. At dusk, Paris transforms into a glittering light show. Climb aboard a panoramic boat for a dinner cruise along the Seine River in central Paris, and enjoy a three-course meal as you take in views of the lit monuments from the unique perspective of the Seine river.
Overnight Stay with Breakfast at a Charming 3-Star Hotel near the Opera Garnier
Day 5: Paris
Best Pastries and Bread Shared Walking Tour in Montmartre with a Licensed Guide
With this three-hour walking tour in Montmartre, you will visit some of the best bread and pastry shops in town!
You will learn why the best baguettes are in Montmartre, taste some unusual bread such as squid ink and curry baguette or blue cheese ficelle, some financiers or fruit tarts, and much more.
In this tour, be sure to learn how to recognize a good shop from an industrial one or how to find the best croissant. After this tour, you'll be a pro!
This tour will also be the occasion to discover the streets of Montmartre village, its grapevine, and mills, as well as its best restaurants and shops.
As we don't like crowded itineraries, we will use a different way from Rue Caulaincourt to Rue des Abbesses, and try to stay off the beaten path!
Good walking shoes are required.
Overnight Stay with Breakfast at a Charming 3-Star Hotel near the Opera Garnier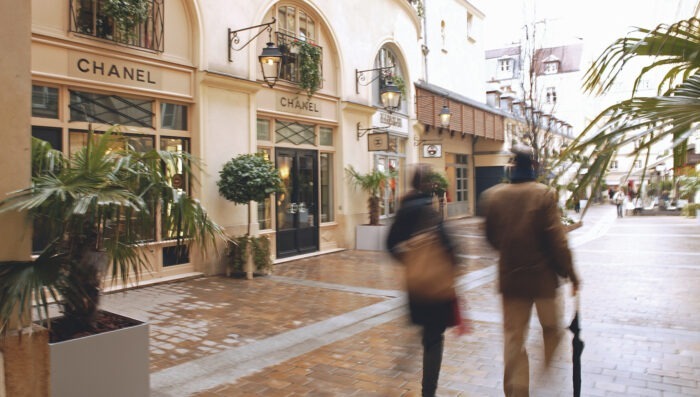 Day 6: Paris
Private Transfer from your Accommodation to Paris Airport
A private driver will pick you up from your accommodation and drive you safely to Paris airport.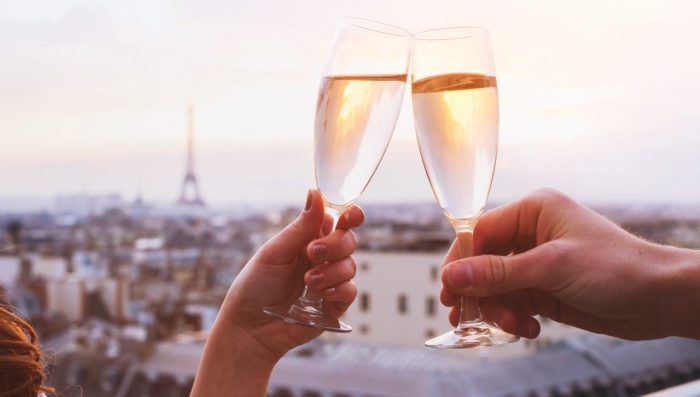 About This Trip:
Enjoy 24/7 English-spoken telephone assistance while traveling
This itinerary includes transport, activities, guides, accommodations with breakfasts, and other listed services
Price is in USD per person, assuming double occupancy. Note that prices and availability are subject to change.
Customize this itinerary:
Every French Side Travel trip is custom-built for your unique needs and interests. Above is an example of what's possible. If this isn't exactly what you're looking for, contact us today. Put together your dream trip with our travel experts. Handpick the accommodations, guides, activities, and meals that are right for you.
When you book with French Side Travel, you're getting a trip that's as unique as you are. 

Our Favorite Hotels in Paris, Champagne and Bordeaux
Hotel Londres et New York