With so much to see and do, planning a trip to France isn't easy. French Side Travel's experts are here to help. Our travel designers have the knowledge to help you create the trip you've been longing for!
---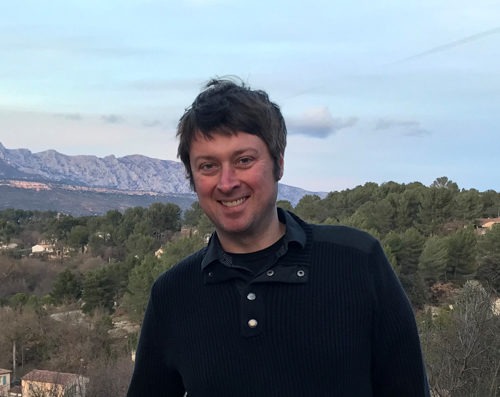 Andrew
About me: I am an American who has had the opportunity to travel all over – Canada, Europe, Australia, New Zealand, Japan, and Mexico, and have made lasting friendships throughout the world. Through some of those friendships I was lucky enough to meet a girl from the south of France and I ended up marrying her! After living together in the U.S. for 11 years, we decided to come back to her home and raise our 4-year-old son, and it's been an incredible experience so far.
Every traveler should: Visit the hidden gem of Corsica. It is often overlooked in favor of Paris/Loire Valley/Normandy/Provence, but it is an incredible island with beautiful beaches, scenery, and culinary food.
My personal highlight in France: I would have to say my personal highlight in France was the first month or two after I moved here, they were special since I was exploring my new surroundings and discovering life as a "local". It's a highlight finding the secret cafés, little-known restaurants, hidden beaches, and getting a deeper sense of the history of the region.
---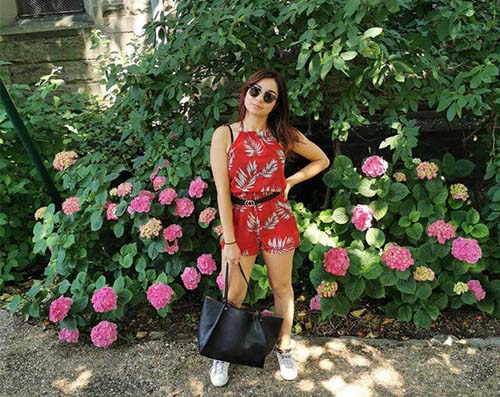 Carla
About me: I am a young French woman born and raised in Southern France, specifically in Provence. Born and raised here, I'm always looking for new places to see! I've had the chance to travel a lot in Europe, and explore the Caribbean islands and I even lived in Scotland for some time, which has been my best life experience yet. But still, my country, with its gastronomy and its landscapes, is still my favorite place to be.
Every traveler should: Explore and experience nature during a trip. Outdoor activities offer so many breathtaking landscapes and are a chance to discover the countryside in the best, most natural way.
My personal highlight in France: What I love the most about France is the ski resorts. I really enjoy going to places such as Chamonix, Courchevel, etc. I love that special feeling when I'm on a ski trip, watching mountains covered in snow and drinking hot chocolate at the end of a beautiful day skiing.
---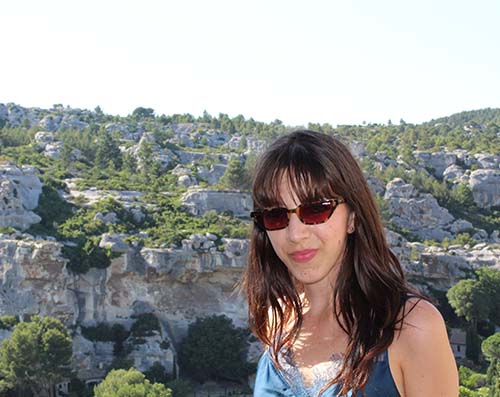 Charlotte
About me: I am a French woman from Marseille. I am passionate about my country and my region Provence and I love to share this passion! I really enjoy designing trips to show all the wonders of France.
Every traveler should: Visit the Alpilles to enjoy one of the most wonderful landscapes in Provence. My advice is to spend some time strolling through the picturesque streets of Les Baux-de-Provence. Change of scenery guaranteed!
My personal highlights in France: Our country has so much to offer between the mountains, the beaches, the history, and the gastronomy …There is something for everyone! I personally like Brittany very much for its great beaches, unique landscape, and gastronomy.
---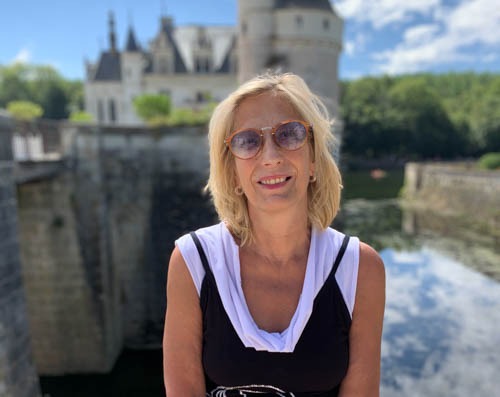 Christiana
About me: Born and bred in Germany, I spent a few years in the Mediterranean region, before choosing Paris as my second home more than 20 years ago. What do I enjoy about living in Paris? Despite its old walls, historic landmarks, and magnificent renowned monuments, the French capital is an ever-changing open-minded cultural melting pot full of surprises.
Every traveler should: It's difficult to say! Each region surprises with its own authentic beauty. As a Corsica expert, I love the small island's rustic, quirky charm, and amazing scenery. Provence is a sparkling gem boasting culture, nature, good wine & food – everything your heart desires under an azure blue sky. As a wine lover, I enjoy wine tasting in the Bordeaux area near the wide sand beaches of the Atlantic Coast lined by fragrant pine trees. But what about the idyllic Loire Valley, the "Garden of France" with its sumptuous chateaux? History aficionados will want to take a trip to the landing beaches.
My personal highlight in France: Visiting the colorful and abundant markets! You will be awed by the array of fresh produce and local delicacies. The local producers and market vendors will delight you with a wordy tasting à la française.
---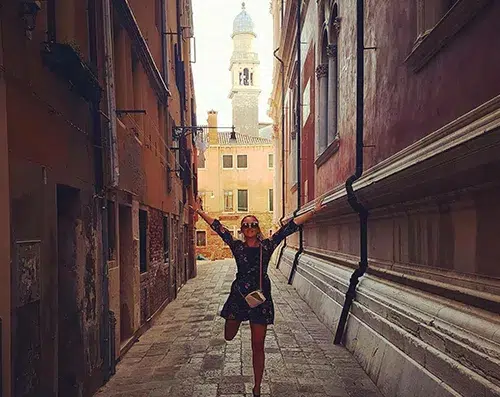 Claire
About me: I am a French woman from Angers, a beautiful city in the Loire Valley. Traveling has been part of my life since I was very young, I had the chance to explore several destinations with my family, on my own, and through my work. I also spent a year in Australia and a few months in London. Today, I enjoy working and traveling in my country and appreciate all its parts, gastronomy, nature, history…
Every traveler should: Discover all the specialties in each region of France! There's so much to see and do. Sit on a terrace, taste the French gastronomy, and observe the local life!
My personal highlight in France: There are so many, but if I had to choose 1 or 2… I would say French Alps with their beautiful landscapes and hiking. A real paradise on earth! Also Paris, day or night, there is always a place to go, a good restaurant, a street to discover, a monument to admire…
---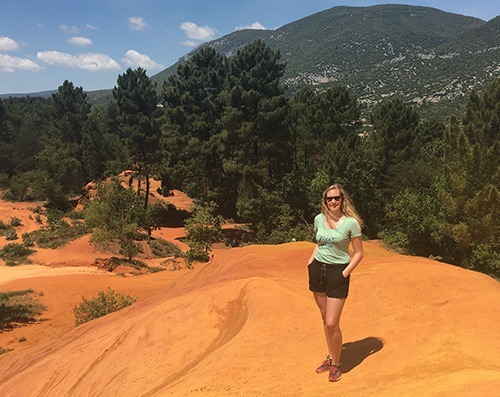 Estelle
About me: Native of Lyon, I grew up in the beautiful French Alps. After my studies, I moved to Paris to work as a Tour Operator. I was selling trips to many countries over the world and I was passionate about it. After a year and a half, I had an opportunity that brought me to Marseille. I choose to settle there and I quickly enjoyed the Provencal lifestyle. I love living by the sea, as I find the sound of the waves so peaceful and I love hiking in the Calanques. I joined French Side Travel and began to sell trips to France because my country deserves to be known and discover as there are so many wonders.
Every traveler should: Immerse himself in French gastronomy, which is so diverse and tasty. Each city or region has a specialty that is a must-eat. I suggest having a Cannelé in Bordeaux, a Tartiflette in the Alps, a Choucroute in Strasbourg, a Pissaladière in Provence, and drinking various wines in Loire Valley, Burgundy, and Champagne. Enjoy!
My personal highlight in France: Luberon National Park is my happy place. It offers incredible landscapes of nature, overlooking the vineyards and the mountains. Moreover, many small beautiful villages are located there, some of which are part of the "Most Beautiful villages of France". I love wandering in the cobblestone streets and taking photos of the unique panoramas.
---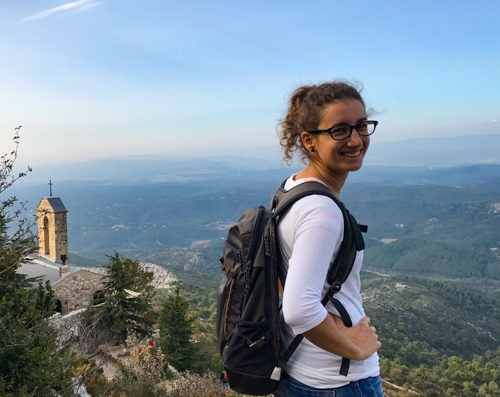 Florence
About me: At the end of my Master in Tourism Studies in Switzerland, I choose the sun of the South of France and Provence for my internship. I then had the opportunity to stay at French Side Travel to grow with this company and create great offers for our partner travel agencies around the world. I love designing attractive and authentic trips that show all the best that France has to offer, including outdoor activities, culture, food, and wine of course!
Every traveler should: Go behind the obvious and discover the small streets of the towns and villages you cross. Looking up and admiring the facades and decorations of the buildings, there are always unusual or funny elements to discover. And what could be better than a guided tour with a local guide to accompany you on your walk!
My personal highlight in France: A night visit to the Mont-Saint-Michel! When the sun sets and visitors have left the rock, the village becomes calm and silent again. Through the winding streets, you will feel like you are back in the time of the knights.
---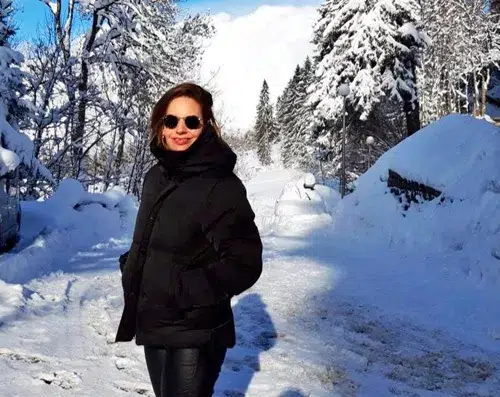 Karen
About me: Originally from Holland, I have been lucky enough to exchange the cold Dutch climate for the pleasantly warm temperatures of the South of France, thanks to my French husband. All my life I have been attracted to other cultures and environments. That is why I chose to study hotel management. When I go on vacation, I prefer to go to countries that have a completely different landscape and culture than I am used to. During my childhood, we went on holiday to France every summer, but never to the same place twice. Each region of France has a different beauty, cuisine, and identity. As a result, you never get tired of France, there are always new stunning places to discover.
Every traveler should: Take their time during their vacation. Sit on a terrace and taste the local products. Let the environment around you affect you. Try to get out of your habits and try new things. The most beautiful souvenirs are memories!
My personal highlight in France: It is impossible to choose just 1 because they are all so different. I love the Alps where you have breathtaking views and delicious cheese fondue. I am also a big fan of the Côte Sauvage in Brittany, the rugged coastline with beautiful cliffs and idyllic beaches. It is the perfect place to clear your mind and get a breath of fresh air. Lastly, I also would say Provence, here you will find charming villages, delicious wine, an azure blue sea, and a romantic hilly landscape.
---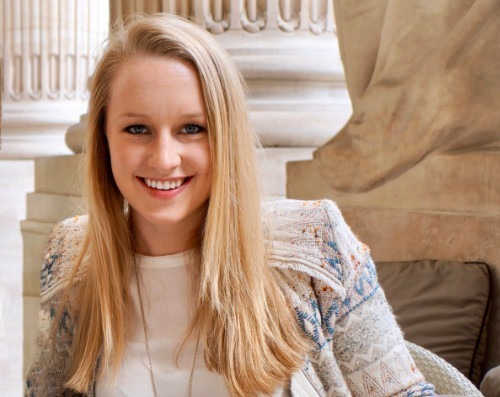 Landen
About me: I'm an American lucky enough to call Paris home. Living in Paris is wonderful because there's always something new to discover, whether it's a smaller museum, a great neighborhood café, a quiet park, or exquisite architectural detail. When I'm not in Paris you'll find me on the coast of Normandy near Mont-Saint-Michel, which is an area I love sharing with travelers.
Every traveler should: Visit Paris and then start seeing the rest of France. Each region has its own history, culture, gastronomic tradition, scenery, and more. There's so much to see and do. Some of my favorite places to start are Normandy, the Loire Valley, Bordeaux, and the Côte d'Azur.
My personal highlight in France: Port-Cros, an island just off Hyères. It's a National Park with great hiking, snorkeling, scuba diving, and so much beauty. There are no cars or even bicycles allowed on the island so you're completely on foot. It's a place that's different from anything else I've experienced in France.

---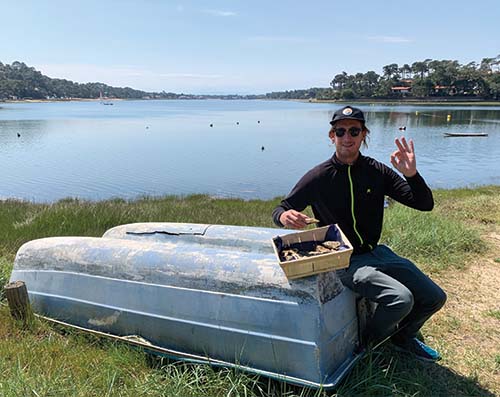 Mark
About me: Having a German mother and a French father, I was drawn to different cultures and traveled early on. I grew up and studied in Paris before gaining international experience working and traveling abroad. I have been lucky enough to visit more than 20 countries, but my love of France brought me back to Paris. In 2015 my father and I decided to create French Side Travel.
I was selected two times (in 2020 and 2022) for Travel + Leisure's A-List as a Top Travel Advisor for France. It's a great honor.
Every traveler should: France's variety of landscapes, amazing gastronomy and vastly unique regions make it difficult to make just one recommendation. If I were forced to pick one, I'd choose Paris. It has innumerable world-famous attractions and fine dining experiences. There's a reason it has a reputation as the world's most romantic city.
My personal highlight in France: Visiting local wine producers in the Loire Valley and enjoying wine and cheese pairings in their cellars.
---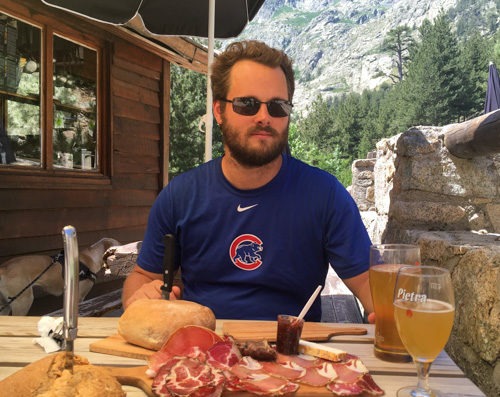 Matthew
About me: I am an American living in Marseille with my French wife and our dog Nola. I have always had a passion for travel since my first overseas trip to Ireland when I was six. After graduation, I went to work as a sales rep in the craft beer industry. I enjoyed the work, but left it because of a deep desire to explore the world! I have since lived in Australia, Laos, and now France.
Every traveler should: Go for a walk in the village or city you are visiting. Getting lost in its small and cramped streets is a great way to see France. You'll come across magical places, not in guidebooks or travel blogs.
My personal highlight in France: The Calanques National Park between Marseille and Cassis. Just 25 minutes from my house, I can see my favorite part of France whenever I want to hike with my dog or go for a swim.

---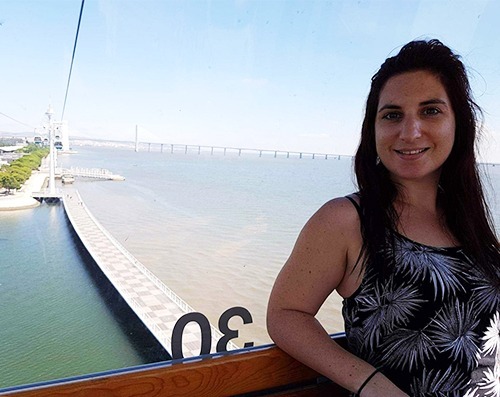 Melissa
About me: Active and curious, I try not to go twice to the same place as there are so many spots to visit in France and abroad! My holidays are usually very busy but now I tend to take my time to relax, listening to the sound of the birds, admiring the beauty of a mountainous landscape, and smelling the perfume of the ocean. I also do my best to engage in a sustainable tourism approach.

Every traveler should: Enjoy the French specialties, and eat in a Michelin-starred restaurant and at the local market!

My personal highlight in France: A gateway in the Vercors and the Baronnies Provençales, not that famous but a gorgeous region between Lyon and Provence!
---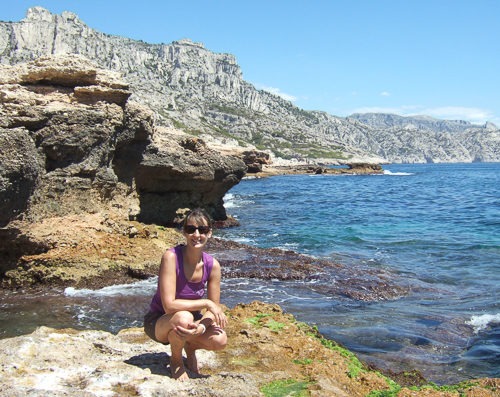 Séverine
About me: A native of Burgundy, I settled in beautiful Provence 20 years ago where I started working in the tourist industry. I had the chance to travel around the world while working for a Tour Operator here. Then I joined luxury incoming travel agencies, where I help create trips of a lifetime for visitors to France.
Every traveler should: Taste wonderful wines in Burgundy, live the magic of Christmas in Alsace, discover wonderful Paris, enjoy the sun of Provence, experience the luxury of Riviera, ski in the French Alps, travel into the past at Loire châteaux, breathe in the huge Normandy beaches… France is a cultural & historical mosaic where every traveler can find happiness!
My personal highlight in France: We are lucky to have so many different and beautiful sights in Provence. I love the Verdon Canyon and the Calanques National Park!
---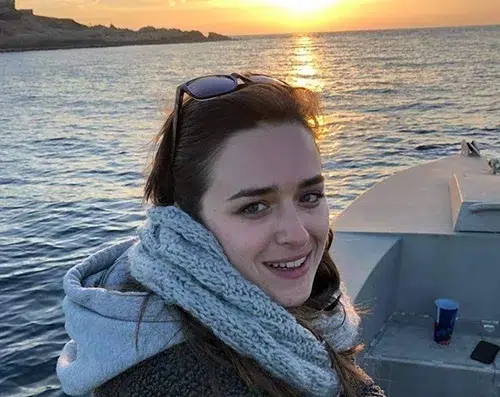 Stéphanie
About me: Born in Brittany and raised in Provence, I have never been far from the sea. When I was little, I spent all my vacations on the beaches of Brittany. Nice, the Gulf of Saint-Tropez, Aix-en-Provence, Toulon, and now Marseille have welcomed me. I don't know how to be far from the sea. Having family in Alsace, Brittany, Occitania, Paris and even Guadeloupe is a great advantage too. Curious and dynamic, I always want to learn and discover new things. I love to find things that are off the beaten track.
Every traveler should: Get lost in a town or village by following your instincts. Of course, try the local food. France has so much to offer. Visit all the regions of France for the diversity of landscapes and the activities and gastronomy associated with them. The culture of each region is also worth discovering.
My personal highlight in France: If I had to keep only 3:
1. Get the chance to spend a night on the marvelous Porquerolles island in winter. When the island is empty of visitors, the real Porquerolles life begins.
2. Walking in a Breton village, finding one of those unofficial stores where Breton grandmothers sell "crêpes", tasting them on a bench facing the ocean. Then walk around at low tide to collect shells.
3. Have a picnic on any beach in France. With cheese, wine, baguette, and a sunset.