Although the French don't celebrate Thanksgiving, visiting over the holiday is always popular for Americans. It's a great time to see a mix of fall colors and the festive holiday decorations. If having a traditional Thanksgiving dinner is important, we recommend staying in Paris. We've put together a list of where to have Thanksgiving dinner in Paris in 2022.
---
Where to Have Thanksgiving Dinner in Paris 2022
Ralph's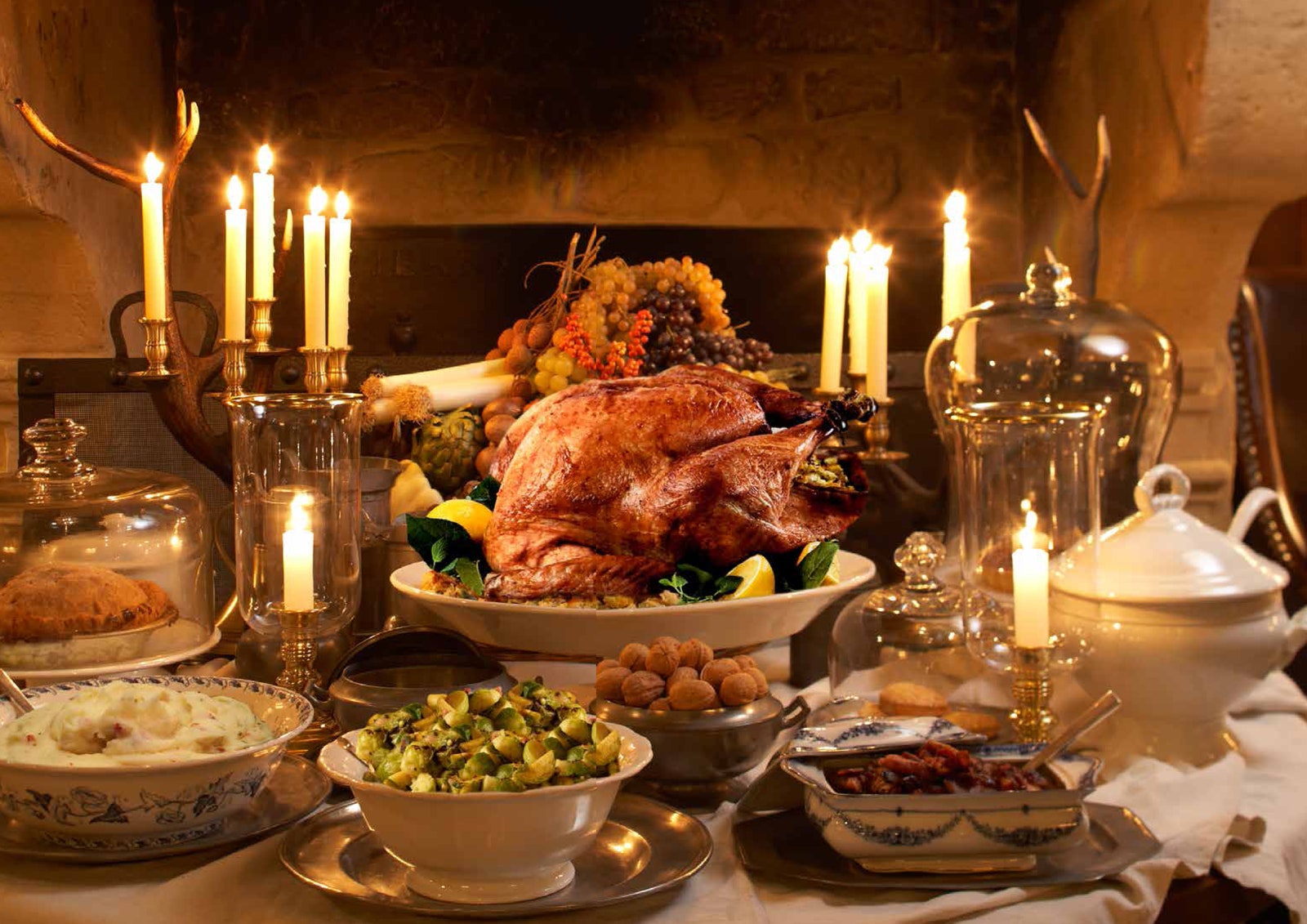 One of the most beautiful settings for Thanksgiving Dinner in Paris is at Ralph's inside the Ralph Lauren store on the Left Bank. Traditional Thanksgiving foods are displayed in front of the stately fireplace. Guests have the opportunity to taste everything on the menu, including all three types of pies. Ralph's is known for their annual elegant Thanksgiving dinners, so it's recommended to reserve well in advance. Ralph's Paris
Treize au Jardin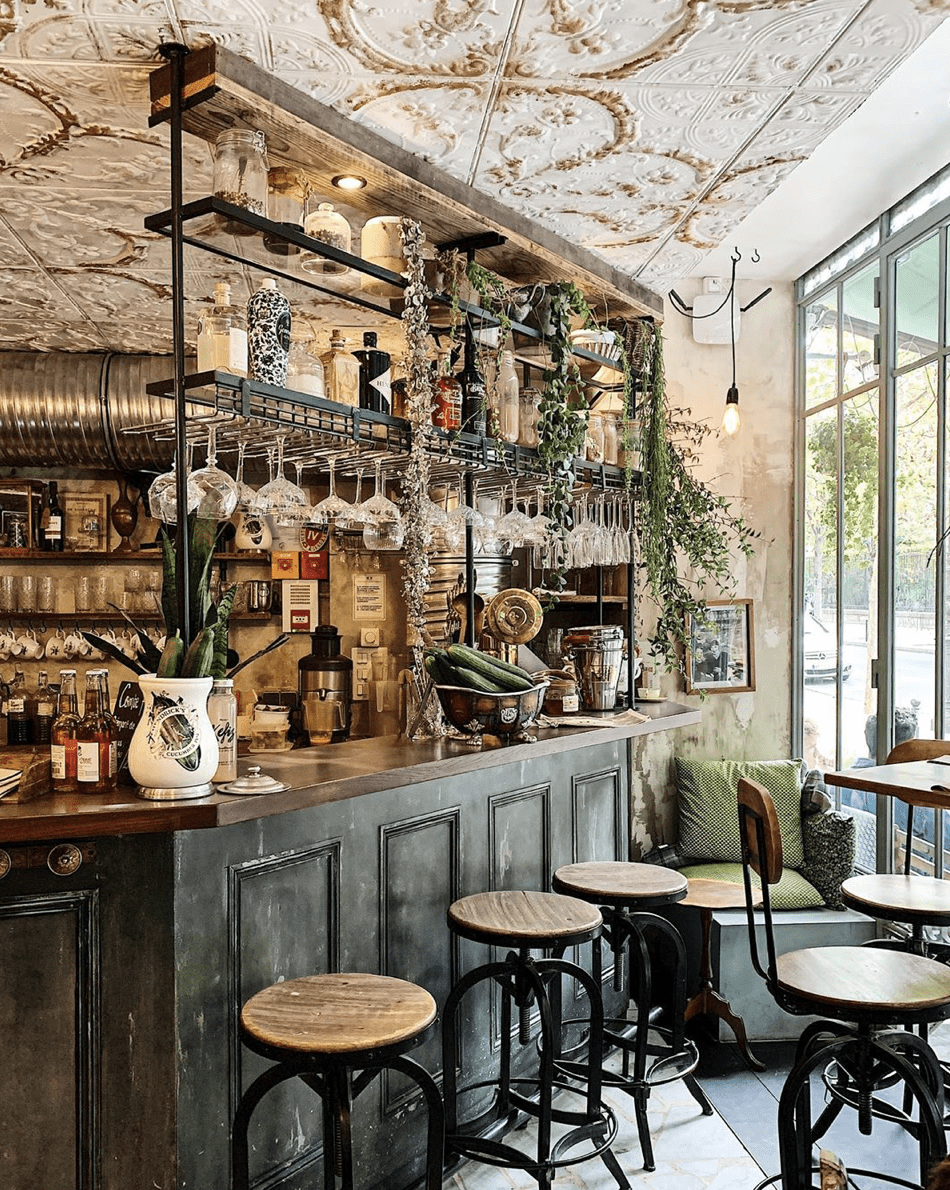 Treize au Jardin across from the Luxembourg Garden is famous for their delicious Southern style cooking. They have a special Thanksgiving menu that is so popular that they have dinners on Thursday, Friday, and Saturday nights. The friendly staff at Treize will surely make you feel right at home. There is also a vegetarian option. Treize au Jardin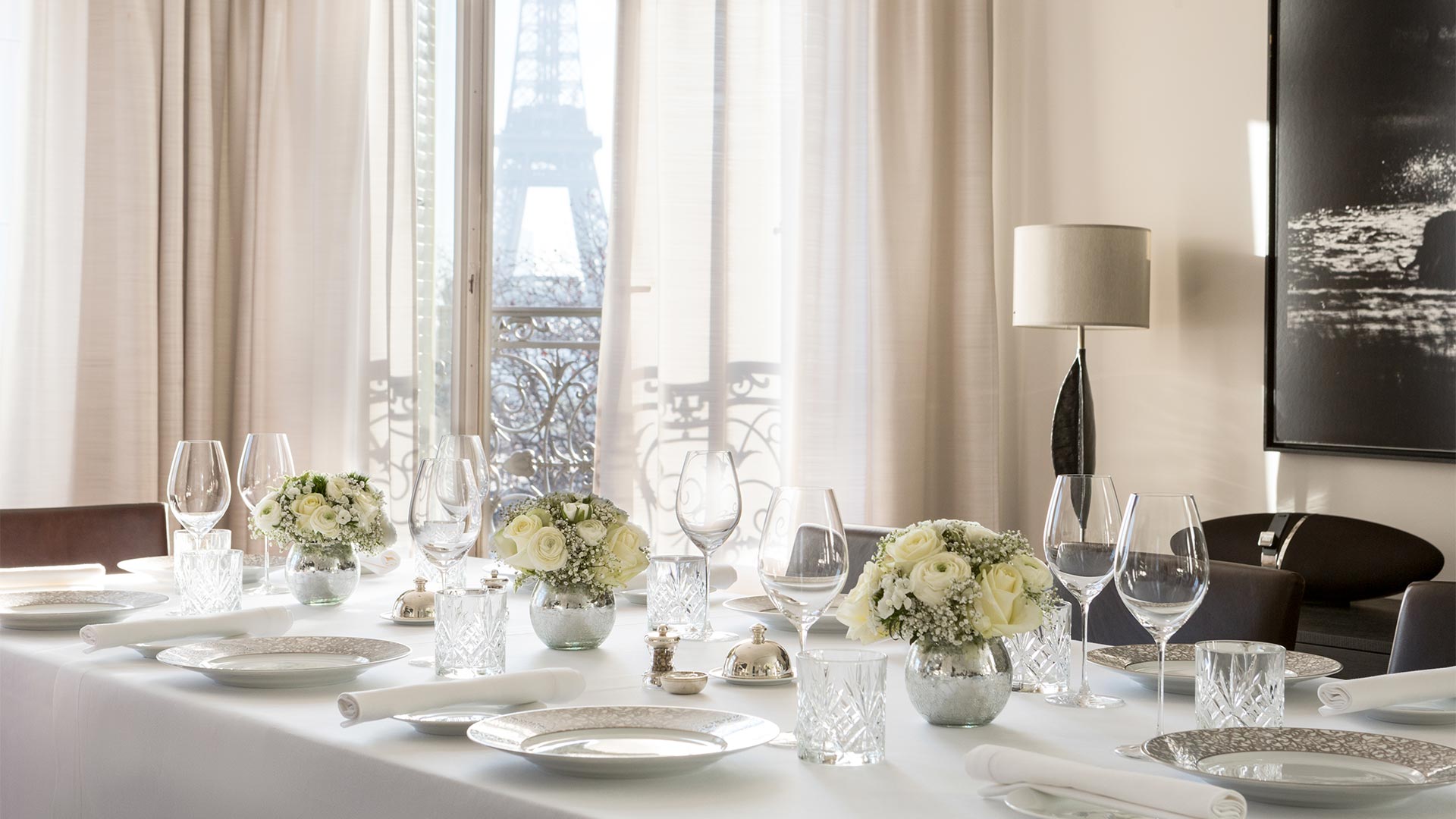 La Réserve Apartments

Are you dreaming of a home-cooked Thanksgiving dinner in Paris in your own apartment, but with all of the services of a five-star hotel? Look no further than the La Réserve Apartments. Located near the Eiffel Tower, each private apartment comes with a fully equipped kitchen as well as a dedicated butler 24/7.

Each apartment is family-friendly and large enough to accommodate groups for a Thanksgiving feast. A special Thanksgiving cooking class can be arranged for children to participate in the fun. Your 24/7 concierge will be able to assist you with any and all requests for a perfectly memorable evening.
Sunday in Soho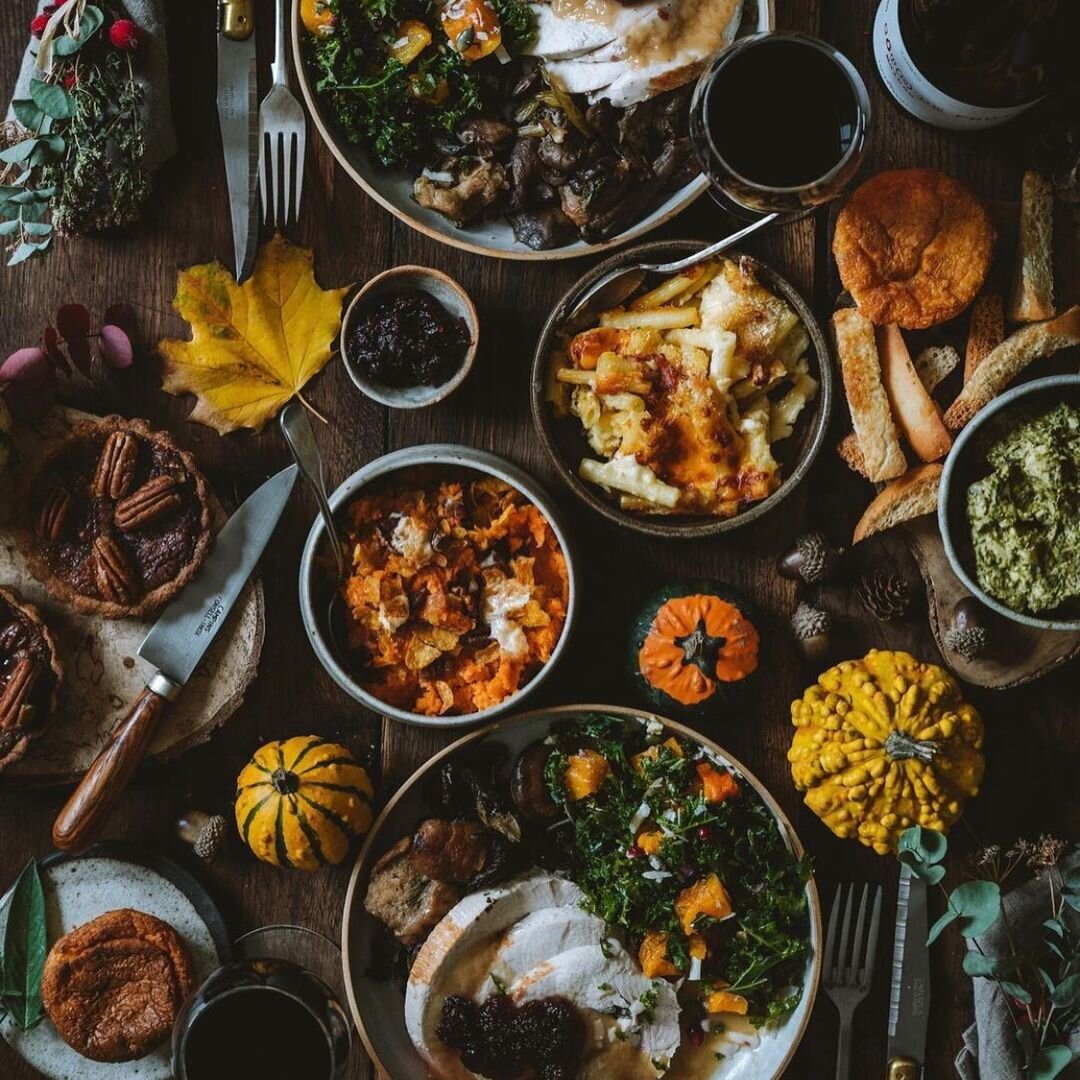 Sunday in Soho offers three days of Thanksgiving dinners that you can enjoy in the restaurant or have delivered right to your apartment in Paris. The Thanksgiving at Home menu is perfect for people staying in an apartment who don't want to go through the hassle of preparing a big meal. All you have to do is reheat and serve! Sunday in Soho
Breakfast in America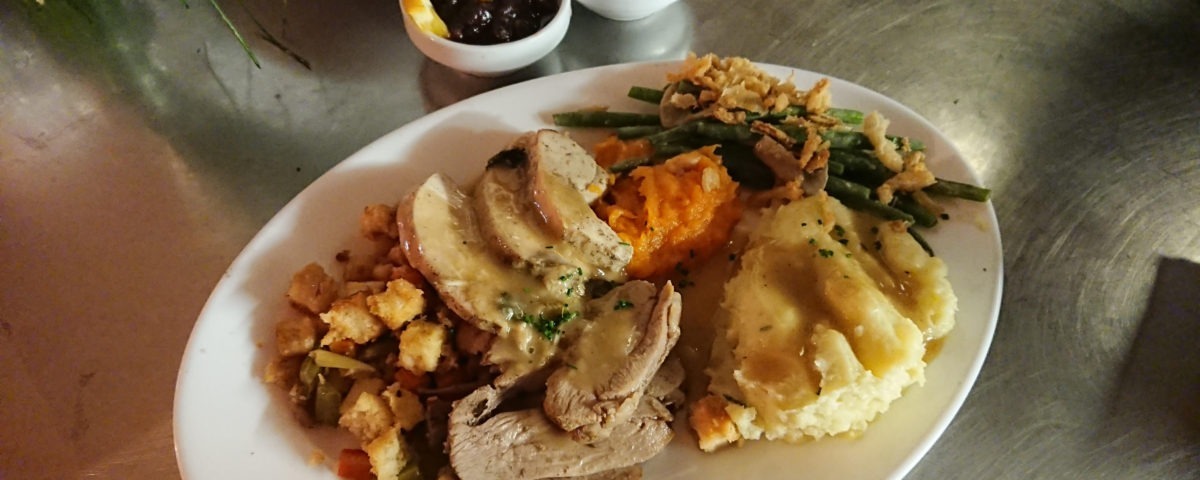 Breakfast in America offers two dinner seatings on Thanksgiving day where you can enjoy a traditional turkey dinner. The fixed price menu includes an apéritif, choice of starter, traditional Thanksgiving plate and choice of dessert. They cannot accommodate vegetarians or children with special menus. Breakfast in America
Hard Rock Café
The legendary Hard Rock Café is bringing back their special Thanksgiving menu for lunch and dinner starting on Thanksgiving Day through Sunday. The menu is available by reservation only and includes a main course, dessert, and cocktail. Hard Rock Cafe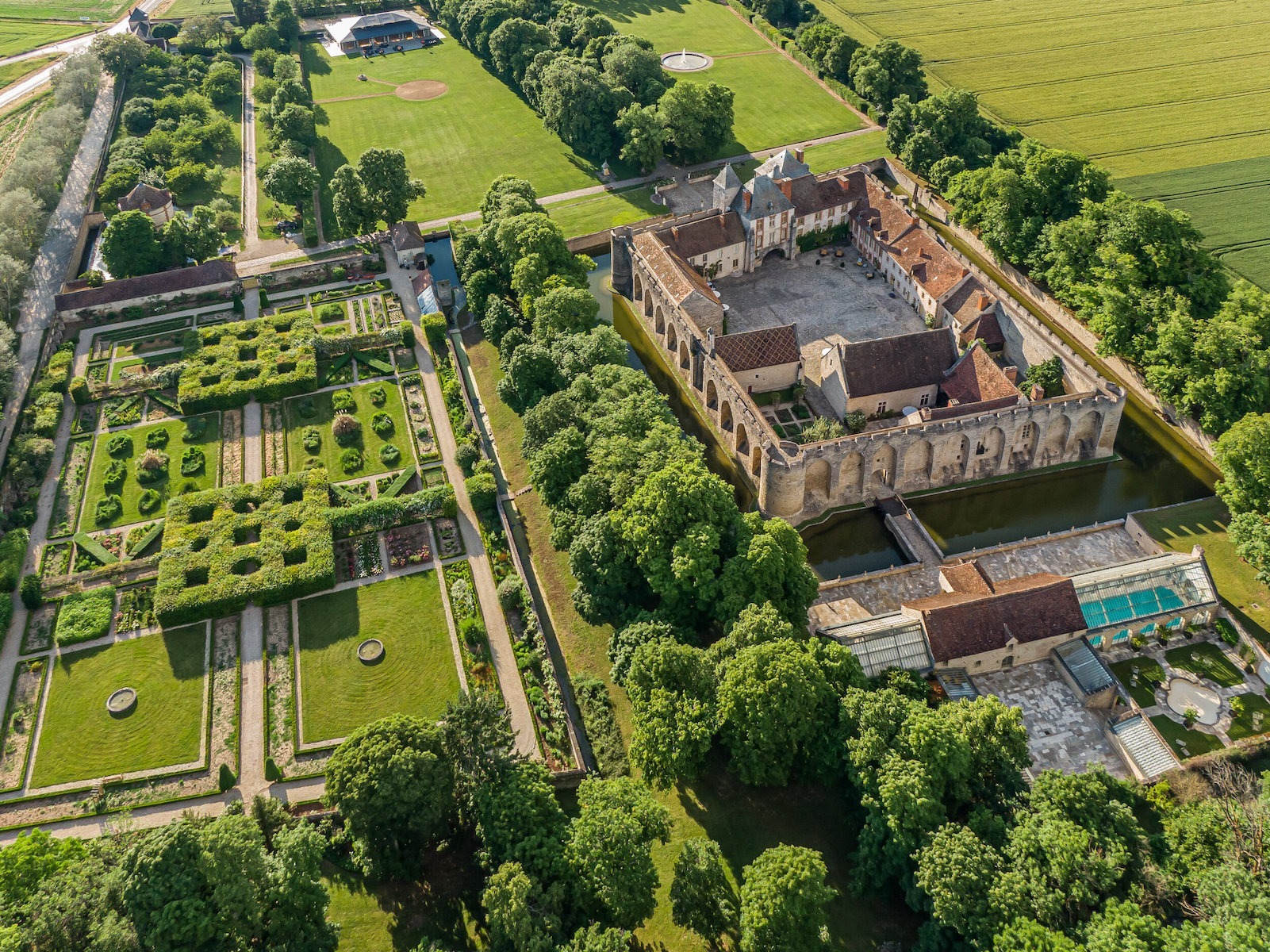 Thanksgiving in a Private Castle Outside Paris

For a unique Thanksgiving dinner, why not host your family and friends in an almost 65,000 square foot private castle 45 minutes outside of Paris? Dating from the 13th century, the castle is located on over 600 acres of a private park. The property is entirely renovated, yet maintains the stunning Medieval era architecture.

Some of the fabulous features of the property include a chapel, a bakery, a 1930's bar, three kitchens, a Medieval tea room, a wine cellar and tasting room, a nightclub under a lake, a theater, a tennis court, five massage rooms, and an indoor swimming pool. It would truly be a once in a lifetime Thanksgiving!
Milagro
For a Thanksgiving meal not far from the Eiffel Tower don't miss Milagro. You can dine in or takeaway a prepared meal for two, four, or six people on Thursday, Friday, or Saturday evening. A highlight of the dinner is sure to be the slice of pumpkin pie with whipped cream! Milagro
Café Varenne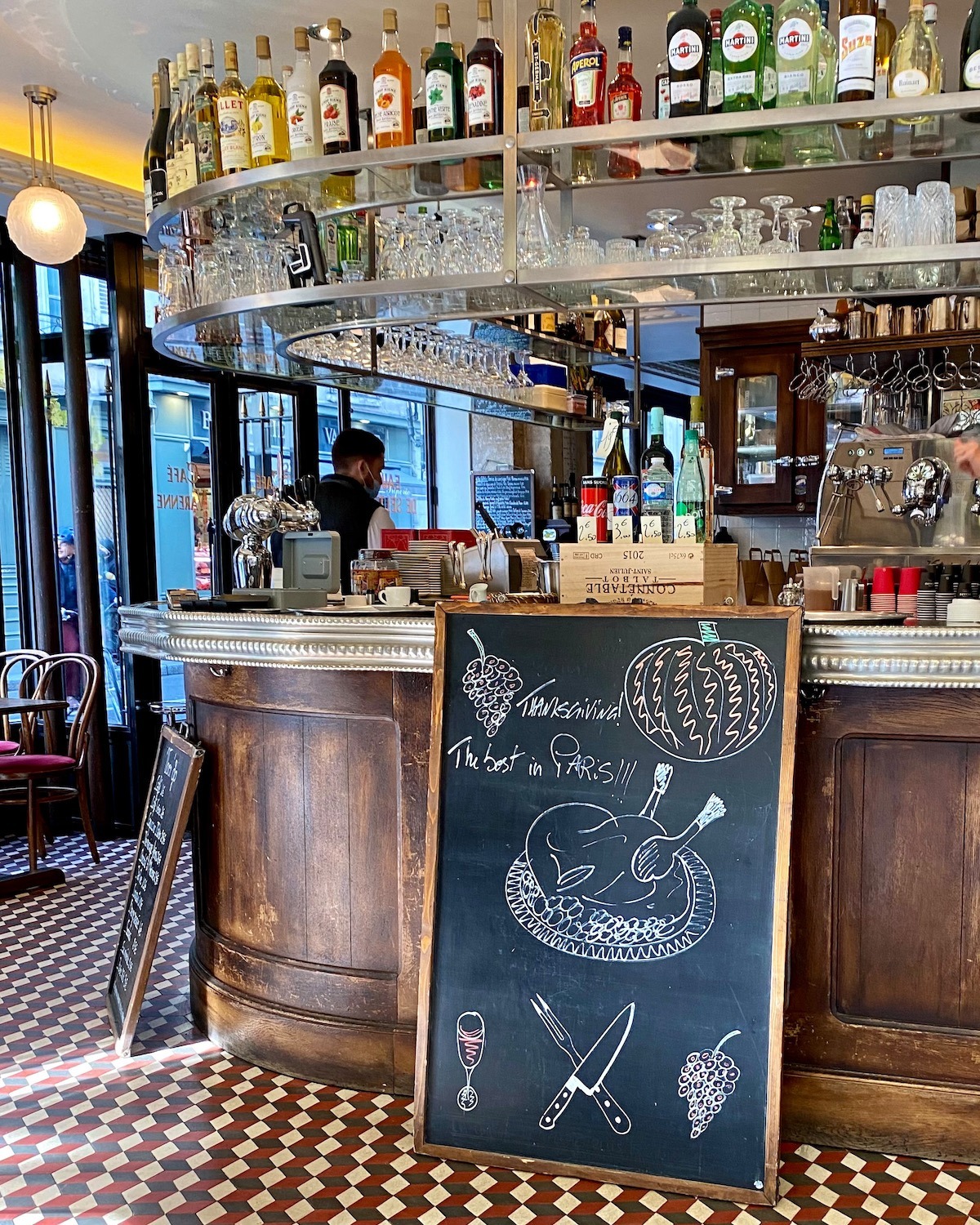 For a French take on Thanksgiving, head to Café Varenne in the 7th arrondissement. This neighborhood restaurant is a favorite of Ina Garten and offers "The Best Thanksgiving in Paris!" It's the perfect way to experience an American Thanksgiving in a traditional French atmosphere. Café Varenne
Hotel Vernet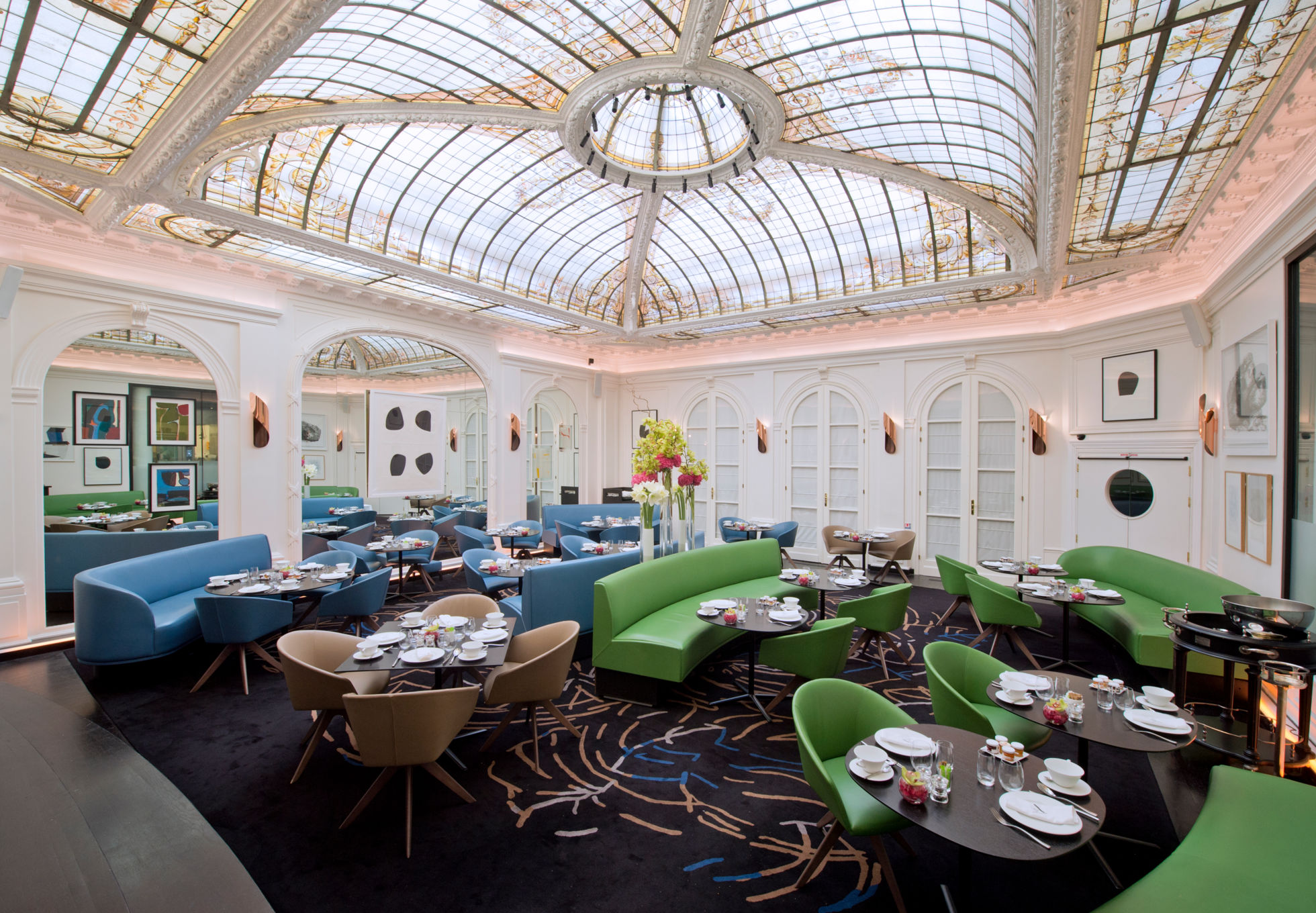 Hotel Vernet offers an annual Thanksgiving feast under the beautiful Gustave Eiffel-designed glass dome. It's a fun and very luxurious way to experience the American holiday in Parisian style. Hotel Vernet
Prepare Your Own Thanksgiving Dinner in Paris
If you feel like preparing a Thanksgiving dinner in Paris, luckily there are plenty of options! You can order a whole turkey (dinde) from most butcher shops. It should be noted that you should place your order one to two weeks before Thanksgiving day. Otherwise a roasted chicken makes a good substitute. American Thanksgiving cooking staples like canned pumpkin, cranberries, and stuffing are available at La Grande Épicerie or the American food store The Real McCoy.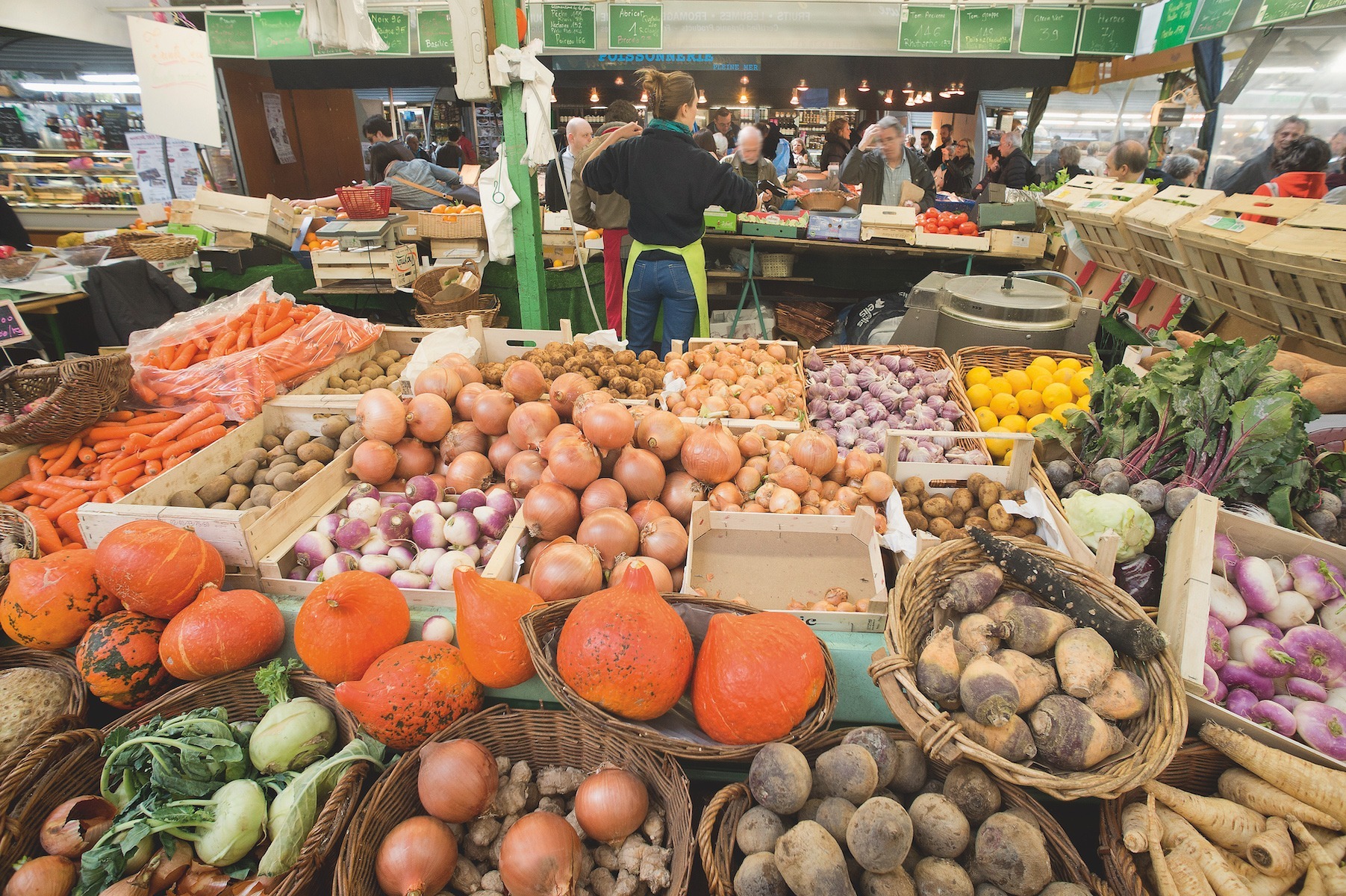 Private Guided Tour of the Aligre Market

Want to shop for ingredients to cook your own Thanksgiving dinner in Paris? French Side Travel can arrange for a private guide to help you!

In this market, you will find a melting pot of different cultures and colors, fresh products, cheeses and wines. The market is divided into two sections: a covered market where you will find French delicatessen, fresh fishes, poultry, dairy, cut flowers and an uncovered market where you can see a curious mix between shouting fruit sellers and antique dealers. It's half of a food market, half of a flea market – in case you're looking for a special way to set the table!

Your guide will stop at several shops for you to taste a selection of the best French specialties along the way. The tour will be tailored accordingly to your tastes and special dietary restrictions to either include more sweet or salty food.
---
Need help making plans for Thanksgiving week in Paris? When you book your trip with French Side Travel our English-speaking Travel Care team will be able to offer assistance, 24/7 while you're in France. There's still time to plan a trip to France in 2022. Our travel designers are standing by to create a tailor-made itinerary just for you.