If your ideal vacation includes lots of sun, quaint towns and villages, plenty of culture and endless beauty, then it might be time to consider a trip to Provence. Discover the best of what to do in Provence in 2022. The list includes fabulous food and wine, stunning hotels, and plenty of picturesque settings.
---
What to Do in Provence in 2022
Follow in Van Gogh's Footsteps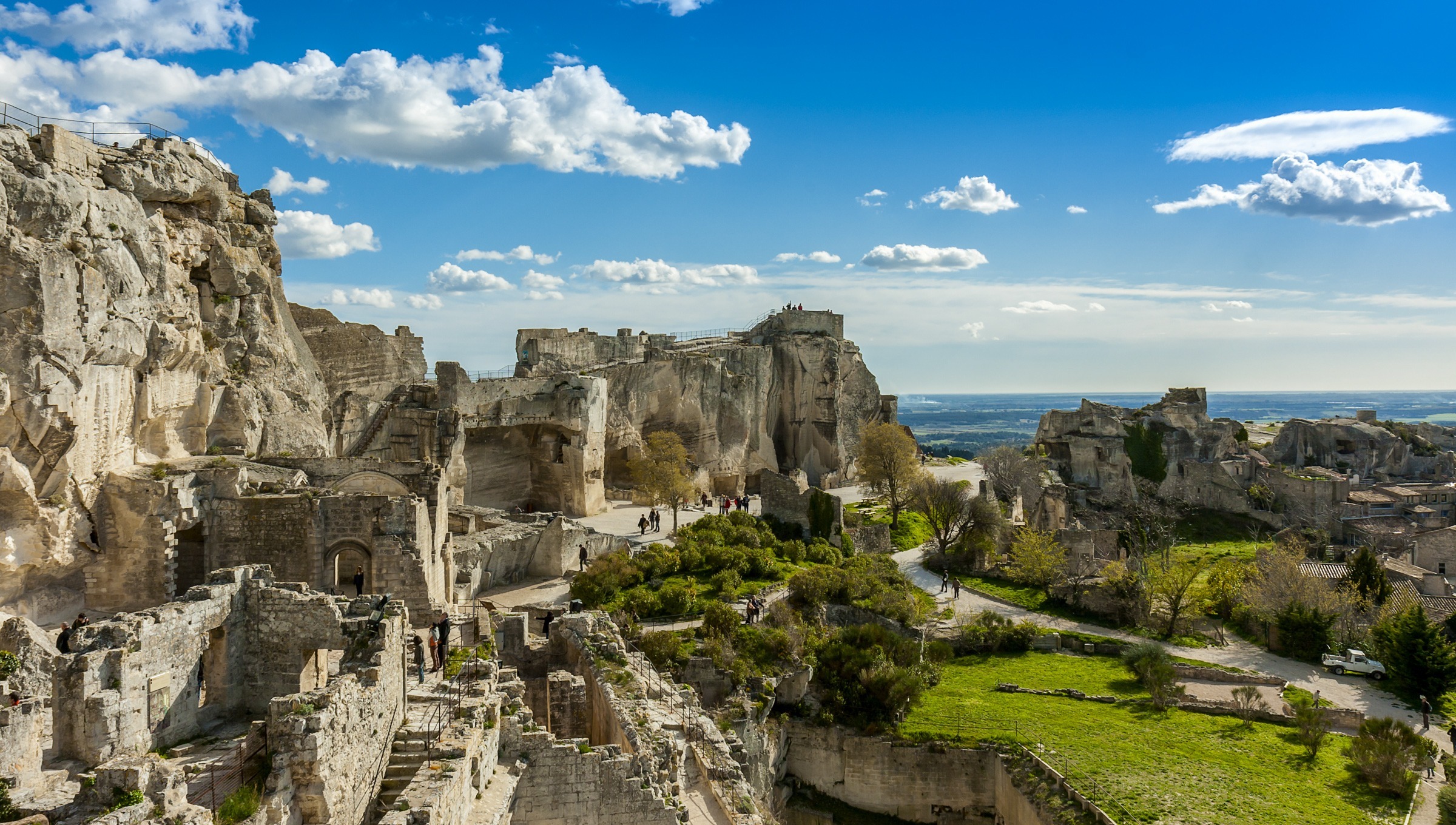 Get caught up in the beauty of the hills that inspired Vincent van Gogh.
Start in medieval Les-Baux-de-Provence, recognized as one of the most beautiful villages in France. Clinging to ancient limestone, Les Baux-de-Provence is a typical Provencal fortified hilltop village. Built between the 15th and 16th centuries, it offers great views of the plains, the Mediterranean Sea, and the stunning rocky landscape of the Alpilles. Explore the narrow cobbled streets on foot. Walk past ancient houses and up to splendid castle ruins sitting on top of a rocky outcrop above the village. Don't miss the Carrières de Lumières, an ancient quarry now used for regular exhibitions with artworks projected against the quarry walls. It's a real spectacle of light and sound!
Next stop at the Saint-Paul-de-Mausole Monastery where Van Gogh lived for a year. You'll be able to see the views that inspired Starry Night. Continue past olive groves and through the hills to Saint-Rémy-de-Provence. It's worth it to stop on a Wednesday to enjoy the fabulous market. Spend time exploring the winding streets lined with gorgeous mansions and fabulous local galleries and shops.
Continue towards quaint Eygalières with its charming landscapes. History and art lovers will love Arles with its Roman and medieval ruins as well as art galleries.
Where to Stay in Provence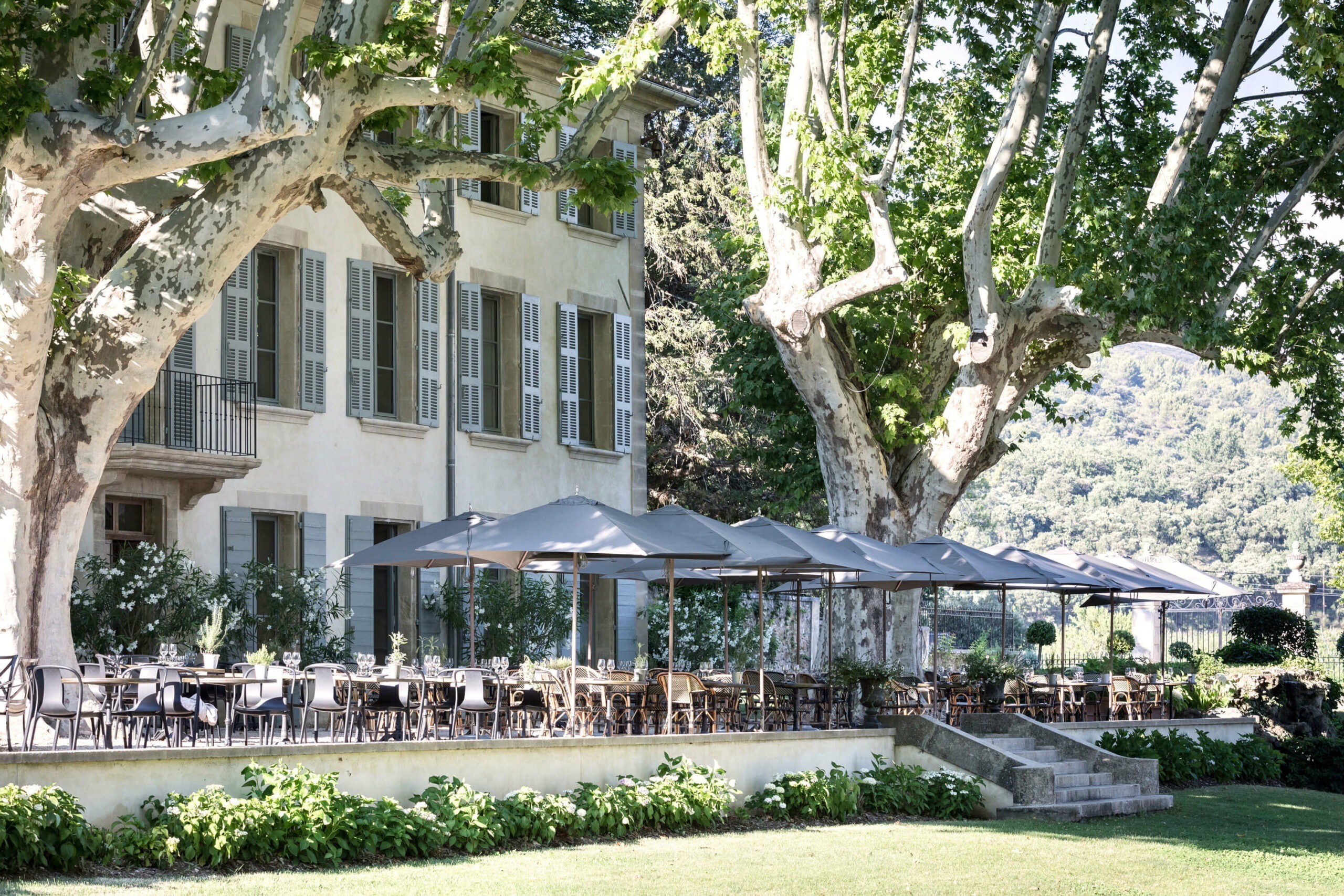 Domaine de Fontenille

This 4-star property is a delight with organic vineyards, Michelin-star dining, and classic Provençal architecture. It is truly a luxury hotel that feels like a family home.

The 19 modern rooms and suites are each unique. Most boast views of the gardens, cedar and olive trees, or the Luberon hills. Several offer private terraces. There are two restaurants on-site. Even though you're just 25 minutes away from Aix-en-Provence, you'll feel worlds away immersed in the real Provençal countryside.

Guests can enjoy the heated outdoor swimming pool, hammam, fitness room, trails in the vineyard, and horseback riding in the valleys of the Luberon.
Learn About Food and Wine in Avignon the Rhône Valley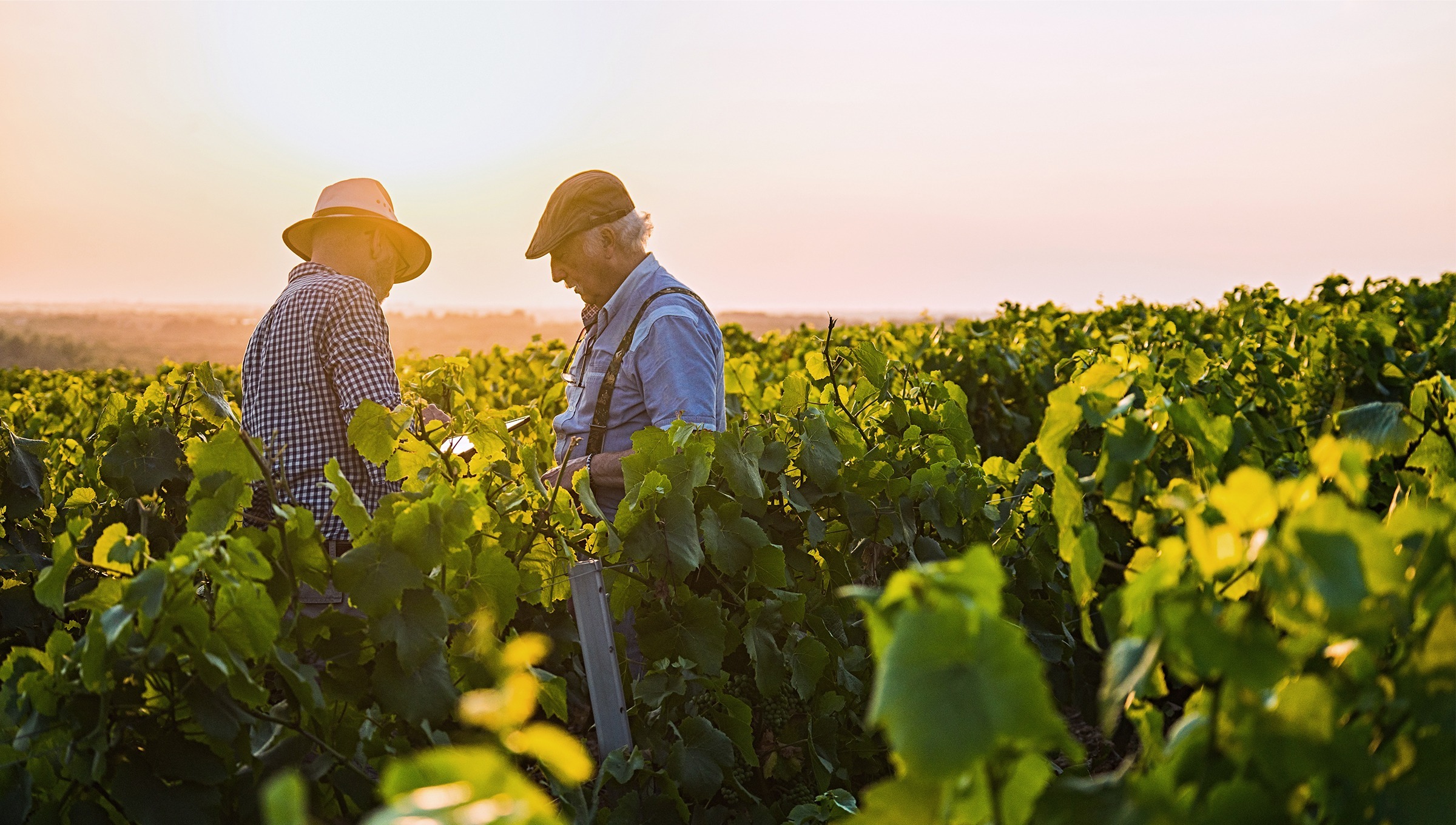 What better way to discover the cuisine of Provence than with a local chef? You'll meet in front of Marché Les Halles, a covered market alive with energy from the vendors and filled with fresh and colorful foods. Along with the chef, you'll choose the best local and seasonal ingredients to prepare your meal.
During the apéritif, you'll learn interesting tips and tricks on how to pair different foods with wines. Next, you'll enjoy lunch with the chef and have interesting and informal discussions about your experience, and life and culture in France.
After lunch, a private driver and guide will pick you up for an afternoon of wine tasting. Provence and the Southern Rhône valley produce wonderful red full-bodied wines. Explore the vineyards and their charming sun-drenched landscapes. First, you'll head to emblematic Châteauneuf-du-Pape, France's protected wine appellation. Also on the itinerary are the splendid Dentelles Mountains with their terraced vineyards and postcard perfect villages. Gigonadas' fine wines and lovely Seguret will round out your day.
Take a Camargue Safari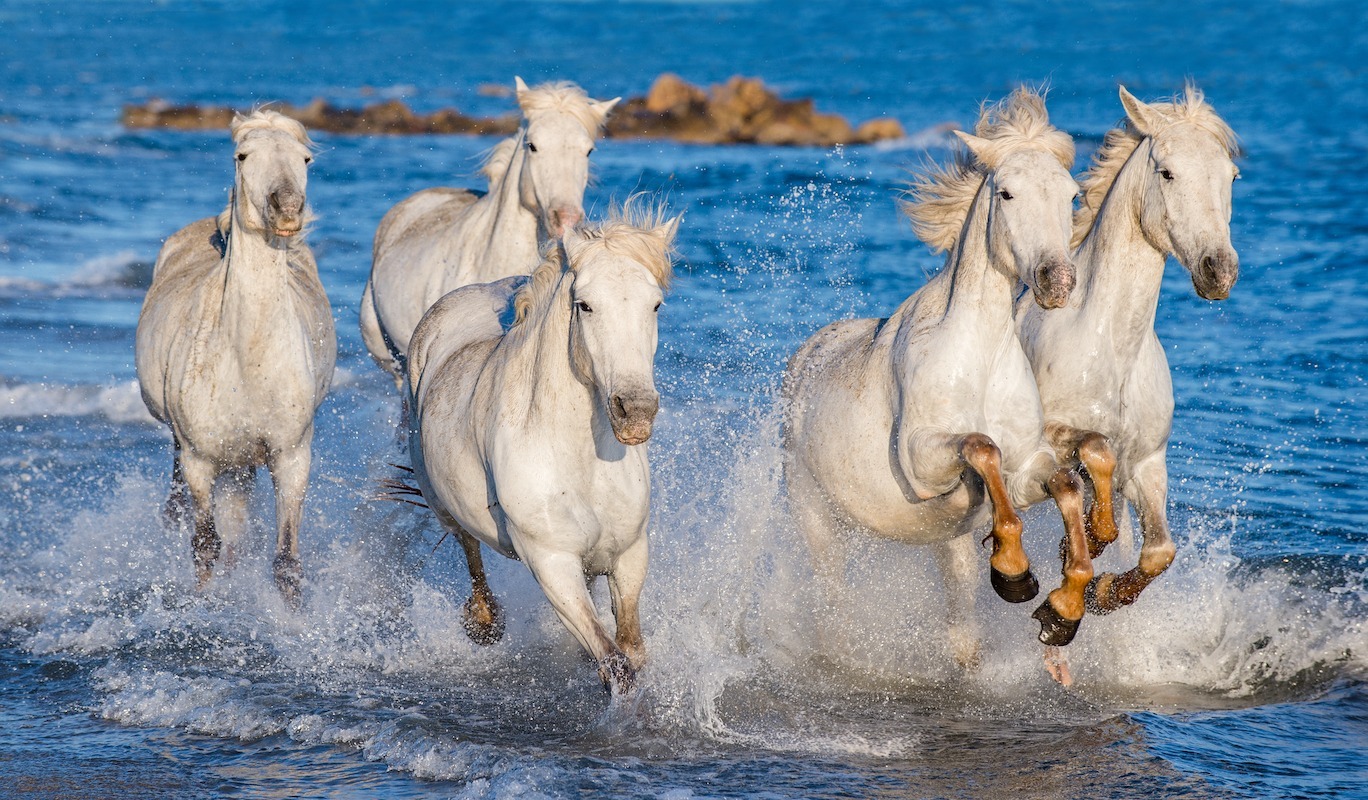 For those travelers looking for a unique experience in Provence in 2022, taking a safari in the Camargue is a wonderful option. The Camargue is western Europe's largest river delta, and a place of important biological and cultural diversity. A visit here is vibrant and markedly different from neighboring regions. You'll feel the strong Spanish and Roman influences in the music, cuisine, and culture. Cattle-raising, bullfights, and horseback riding are common.
Hundreds of species of birds pass through the Camargue or call the area home, including the flamingo. Beautiful white Camarguais horses roam free. See the Camargue wildlife reserve, the Vaccarès lagoon, the fortified medieval town of Aigues-Mortes, and La Carbonnnière, a defense tower that protected the settlement. The views are especially magical during the famous sunsets.
Embark on a Gourmet Walking Tour to Discover the Flavors of Provence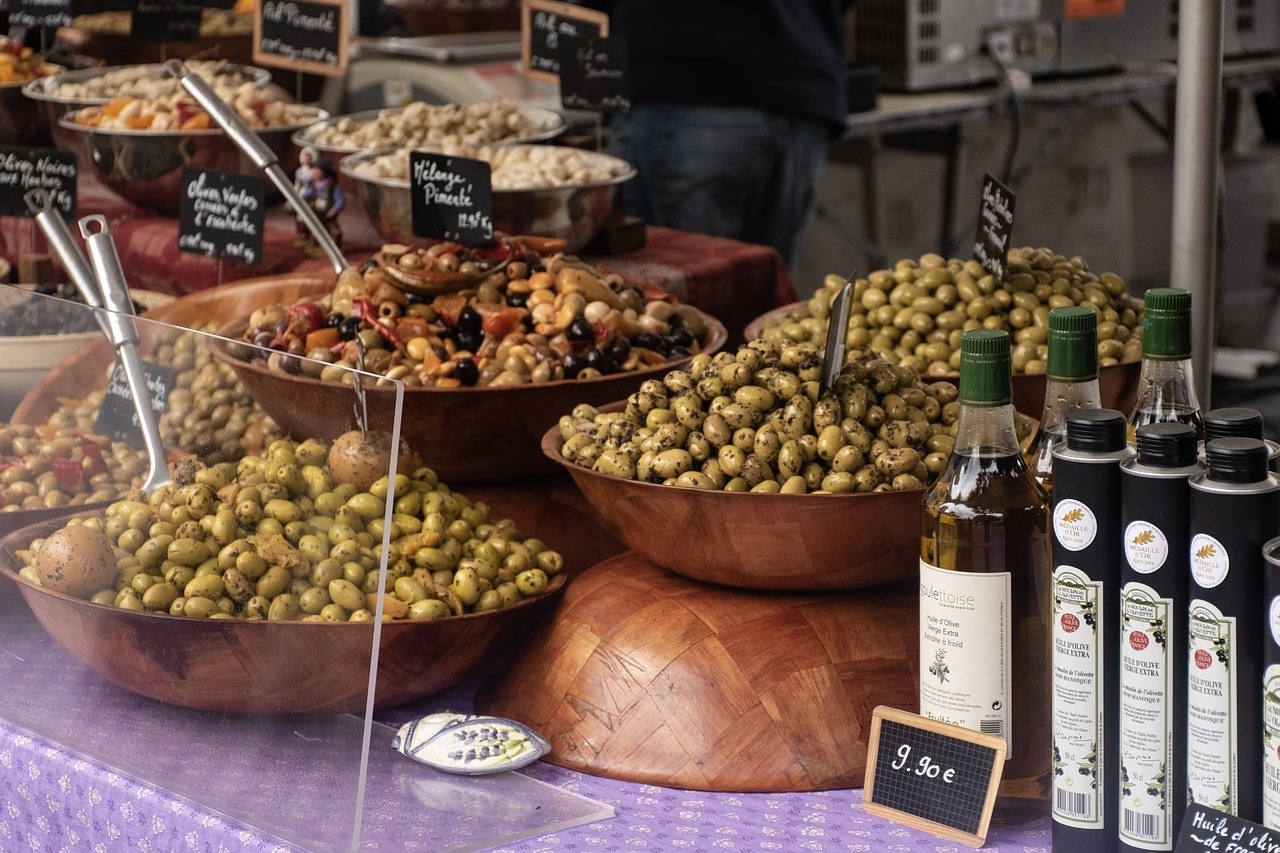 No list of what to do in Provence in 2022 would be complete without food, and the best way to truly discover a city like Aix-en-Provence or Avignon is through its food. Taste seasonal specialities. Learn about the city's food traditions and meet the people keeping them alive.
Sample all of the sweets and pastries like calisson, a specialty of Aix-en-Provence. Then hit the market for local olives, tapenades, lavender honey, fruits, cheese, and charcuterie. Let your senses be seduced by the scents, colors, and flavors that surround you. You'll appreciate what the Provençal way of life means!
Where to Stay in Provence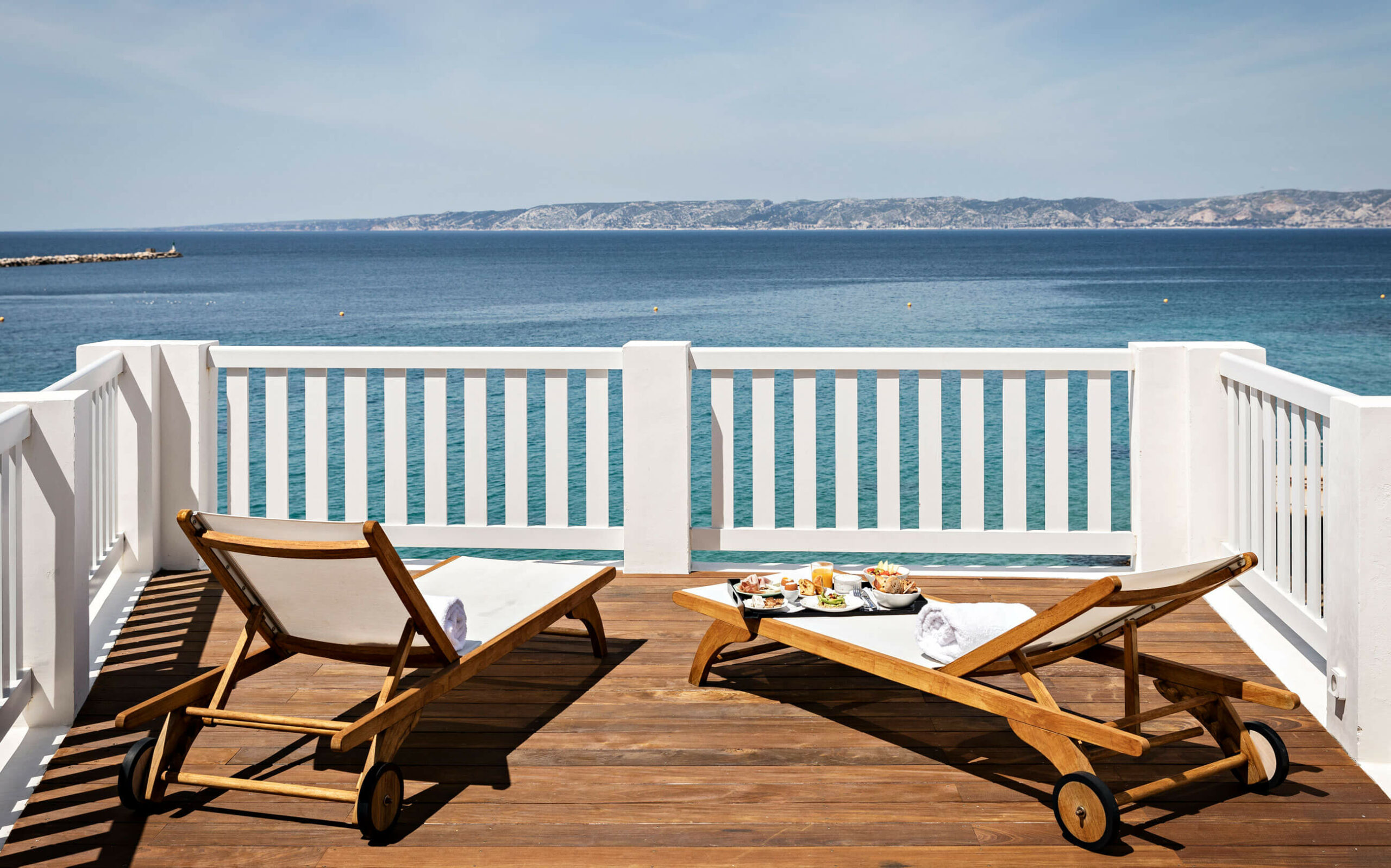 Les Bords de Mer

Once a waterside villa in the 1930s, this retreat has been reimagined as a contemporary 4-star boutique hotel in Marseille.

The location of the hotel will undoubtedly make anyone fall in love with the sea all over again. It's set right on Marseille's waterfront, with all of its 19 rooms facing directly out to sea – so close that you could practically dive into the harbor! The white walls and tall windows conjure up images of the hotel's elegant art deco heritage. The style is light and bright, inspired by the optimistic modernism of the 1950s as well as a contemporary taste for unpretentious simplicity.

The restaurant's dining room and terrace are blessed with similarly impressive views of the glimmering sea. There is also a fabulous rooftop swimming pool and spa.
Enjoy Beauty and Wines in Bandol and Cassis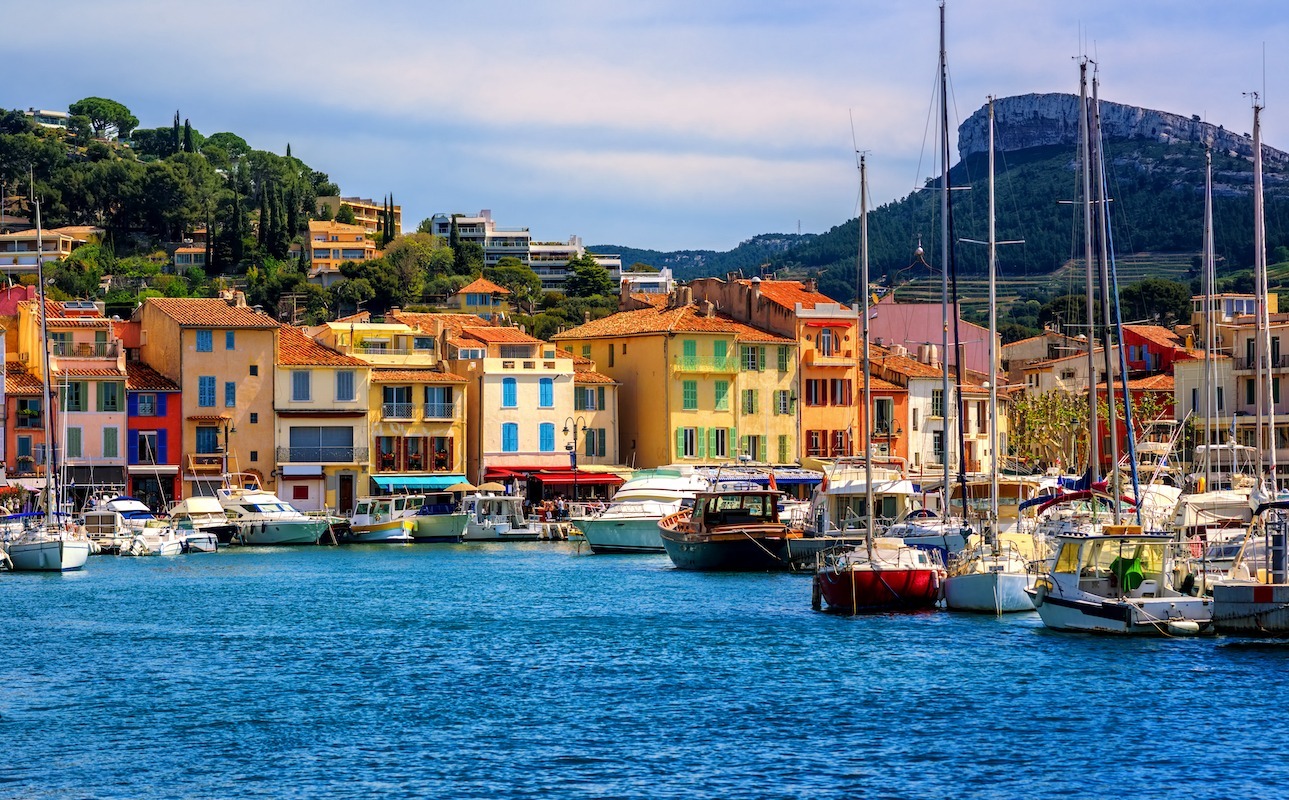 Enjoy a day blending the beautiful Mediterranean scenery with exceptional local wines in Cassis and Bandol. Your private guide, an expert in Provence wines, will take you to discover the coastal village of Cassis. The landscape around Cassis is classic Provence in the best ways. It's surrounded by clear blue Mediterranean waters, terracotta rooflines, limestone-white cliffs, and vineyards. Cassis is known for delicate rosés and smooth white wines. You'll also visit Bandol, a fishing village west of Toulon known for deep red wines and refreshing rosés.
During each visit to the vineyards you'll have the opportunity to meet with winemakers who will tell you all about the winemaking process as well as daily life in the vineyards. Afterwards, you'll sit down to enjoy a delicious Provençal lunch amongst the vines. This unique and gorgeous day won't soon be forgotten.
---
We hope this list of what to do in Provence in 2022 will help inspire future travel to this wonderful region. We would love to help you plan a dream trip to France in the coming year with a custom itinerary. Some of our favorite destinations in France include Bordeaux, the South of France, Normandy, and Paris. Get in touch with a travel designer today to start the planning process!