There's certainly never a shortage of things to see in the City of Light. As the list is ever-growing, French Side Travel is staying on top of the best of the best activities, tours, and accommodations to make your stay spectacular. Read on to discover our list of what to do in Paris in 2022.
---
What to Do in Paris in 2022
Check In at a New Hotel
Treat yourself to an exceptional experience with a stay at one of Paris' fabulous new 5-star hotels.
Bulgari Hotel Paris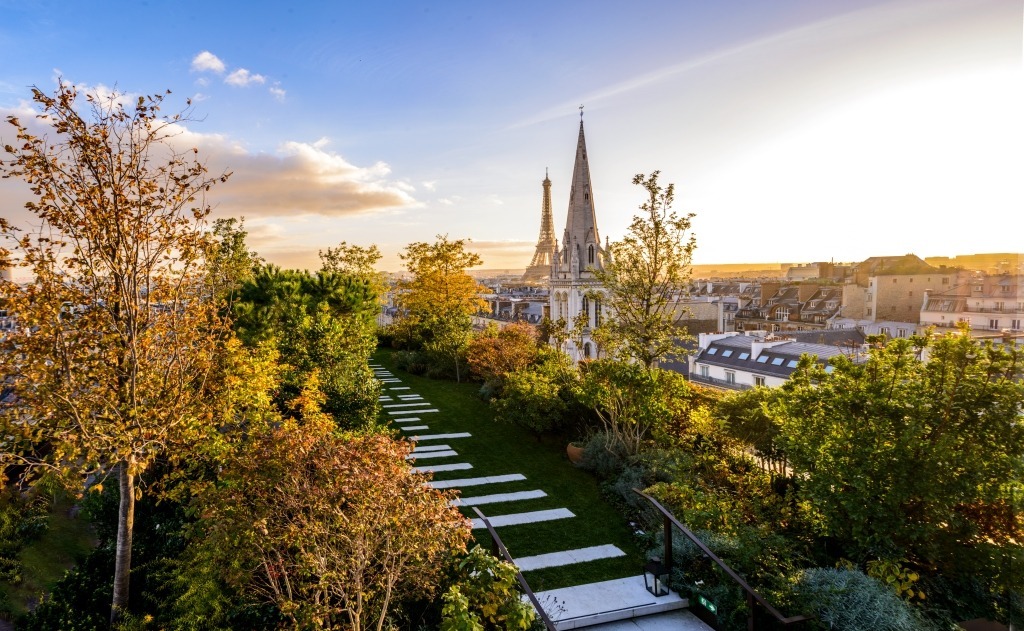 The most recent opening in Paris is the Bulgari Hotel. Perfectly situated on Avenue George V in the Golden Triangle, formed by the Champs-Élysées, Avenue George V, and Avenue Montaigne, the hotel enjoys a privileged location. The fabulous 360 degree views of Paris will dazzle guests. Don't miss drinks at the bar and an unforgettable meal at Il Ristorante – Niko Romito. The spa is a crucial part of the Bulgari Hotel experience and occupies almost 14,000 square feet over two levels. The pool area recalls images of magnificent Roman baths. Notice the glass columns made using a Lalique technique, they represent the fusion of French and Italian traditions.
Cheval Blanc Paris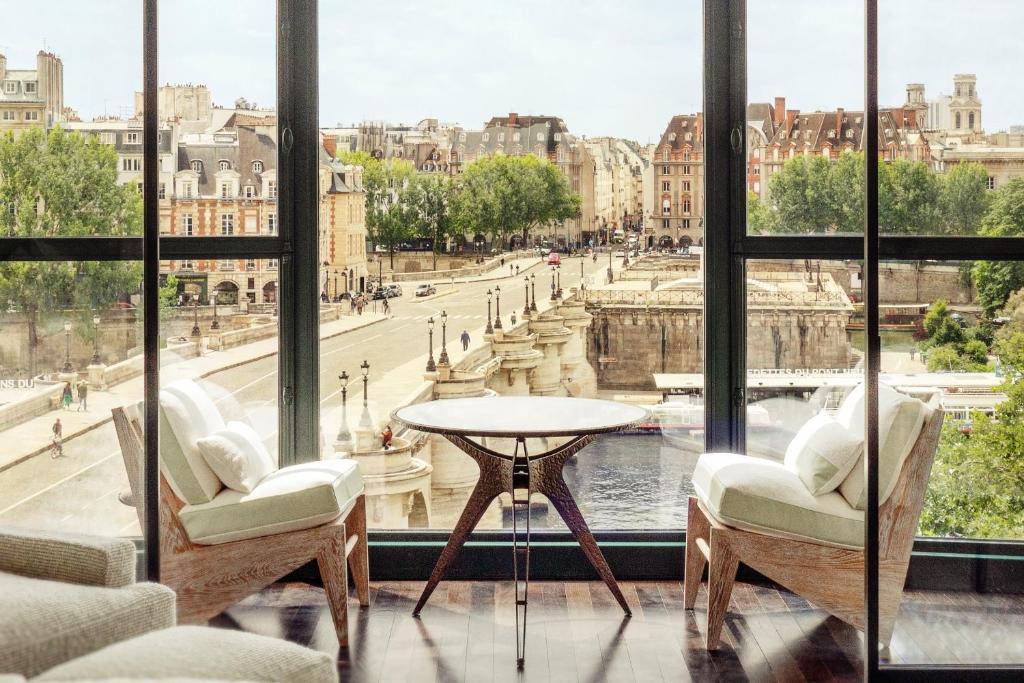 In the heart of Paris at the foot of the Pont Neuf bridge is the fabulous Cheval Blanc. Bathed in light and bright colors, the hotel blends a contemporary style with Art Déco inspirations. Each of the 72 rooms and suites are exceptionally large for Paris. They feature panoramic floor-to-ceiling windows with breathtaking views of the Seine and surrounding buildings. The Dior Spa offers a collection of exclusive services specially developed for Cheval Blanc Paris. It also features a stunning almost 100 foot long swimming pool. The nearly 7,000 square foot terrace on the 7th floor features two restaurants with incredible views of Paris.
Next Door to Cheval Blanc: La Samaritaine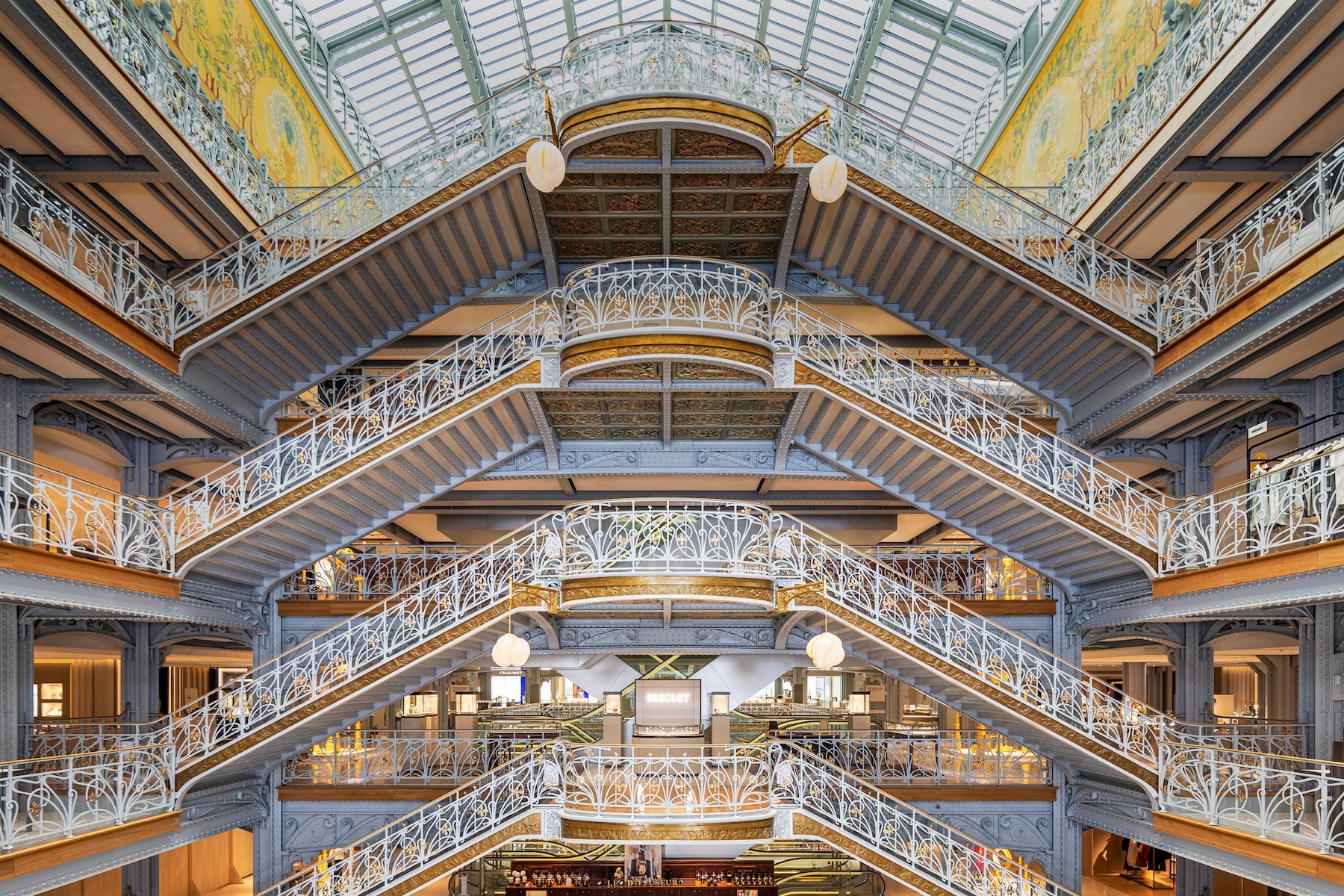 Private Guided Visit of La Samaritaine Paris

Over the past 150 years, La Samaritaine has evoked fond memories for many Parisians from climbing the steps leading to its renowned glass roof to shopping for unexpected gifts.

The Cheval Blanc's neighbor was gloriously reimagined. It fuses the original Art Nouveau and Art Deco details with contemporary state-of-the-art architecture. This iconic landmark is must-visit destination for locals and travelers to indulge in what is quintessentially the Parisian experience.

In this exclusive tour, your expert guide will tell you all about the history of La Samaritaine, its architecture, the renovations, as well as what's in store for La Samaritaine in the near future.

For those looking for a VIP experience at La Samaritaine, French Side Travel can also arrange to privatize a lounge and provide a personal shopper.
Take an Exclusive Cruise Along the Seine River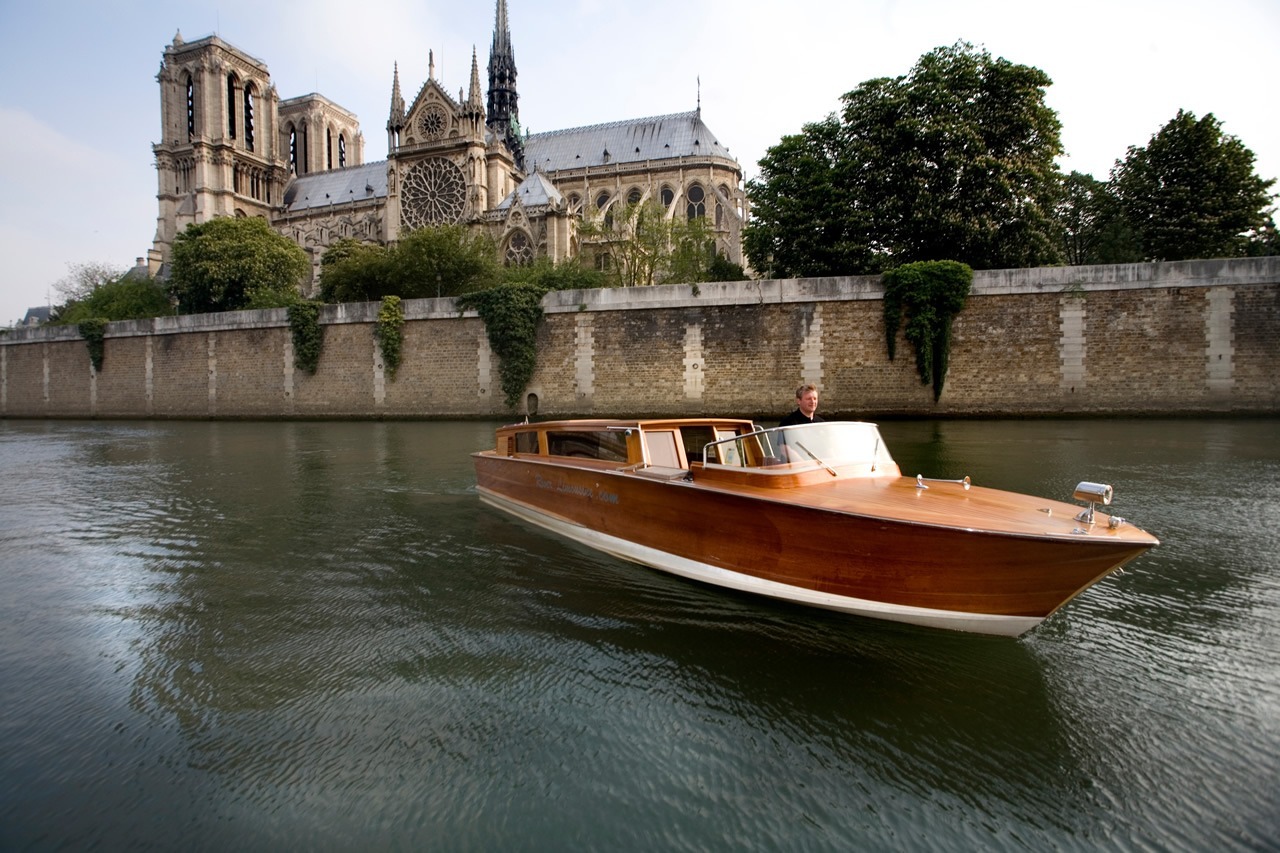 Indulge in a tailor-made private cruise down the most beautiful waterway in the world, the Seine River. You'll see many of Paris' most stunning museums and landmarks from an unparalleled perspective. Your boat is a luxurious Venetian water taxi, custom-built for the Seine River in Venice. It features a private salon with a leather banquette, tinted windows, and a roof that can be open or closed. Enjoy a bottle of Champagne during your memorable and romantic journey in Paris.
If you prefer a lunch or dinner along the Seine, a cruise aboard the Ducasse sur Seine boat is an experience like no other. The electric boat glides in silence along the river. All food is prepared on board, giving guests the opportunity to enjoy the freshest, most delicious food possible in true Ducasse style. Between courses be sure to take an opportunity to walk outside and soak in the views. It's truly a once in a lifetime meal in Paris!
Enjoy Unique Shopping Opportunities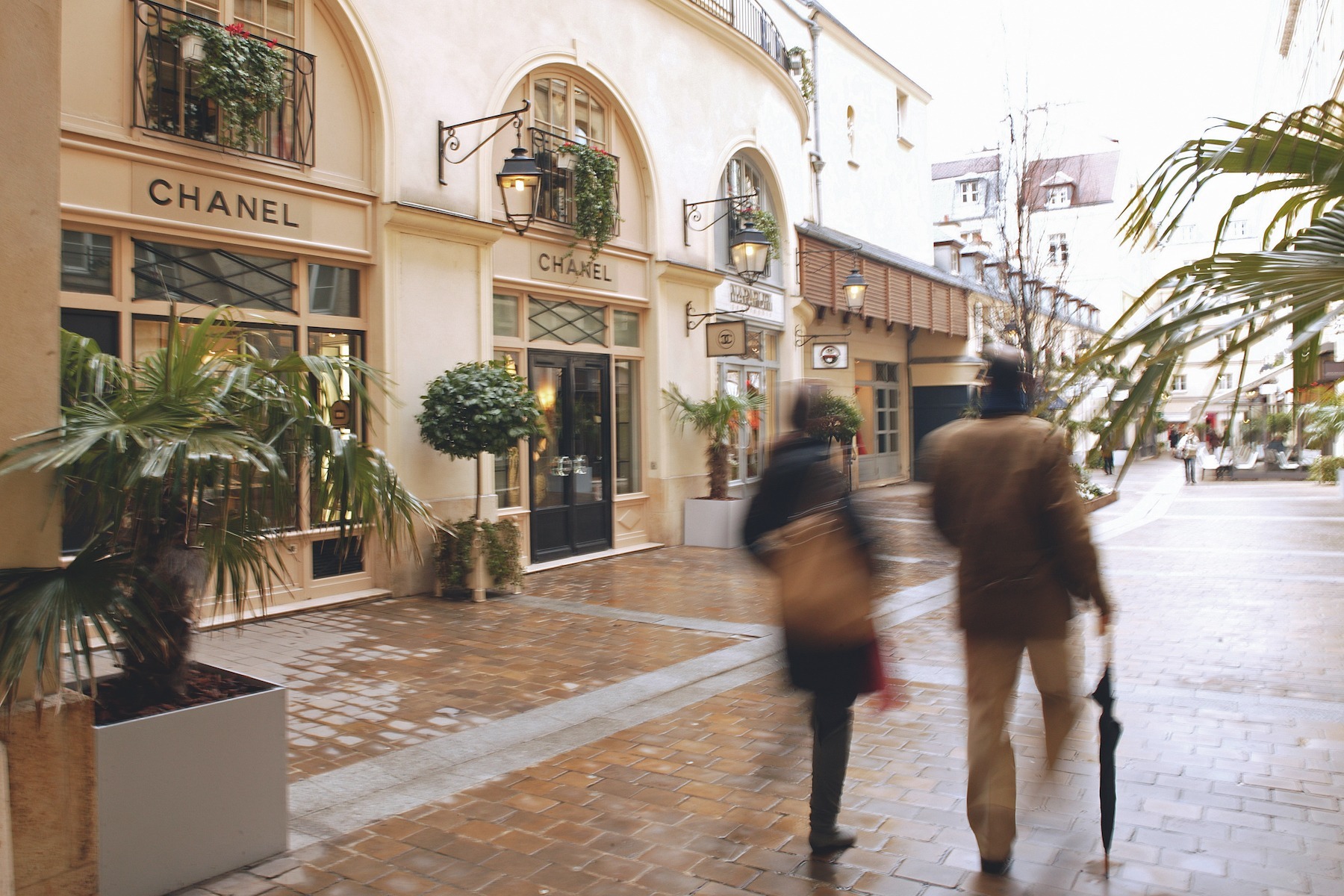 Whether you're interested in fashion, jewelry, or the storied history of the world-renowned designers in Paris, French Side Travel has an experience for you.
The French capital is home to some of the world's most prestigious jewelry designers and houses who draw from hundreds of years of expertise and savoir faire to create truly unforgettable pieces. During this private shopping experience your stylist will arrange visits in private jewelry salons to help you find that something extraordinary.
If you're more interested in fashion history, take a private guided Haute Couture walk on Avenue Montaigne. You'll trace the history of the most chic avenue in Paris step by step. One of the stories you'll learn about is Christian Dior's, who set up shop in 1947 at 30 Avenue Montaigne. The couturier undoubtedly contributed to the international reputation of Avenue Montaigne thanks to his legendary boutique.
For a very VIP experience, French Side Travel can privatize the boutique of one of the most prestigious brands in Paris. Think Chanel, Dior, Louis Vuitton, and more! This is truly a once in a lifetime shopping experience in Paris!
Indulge in a Foodie Experience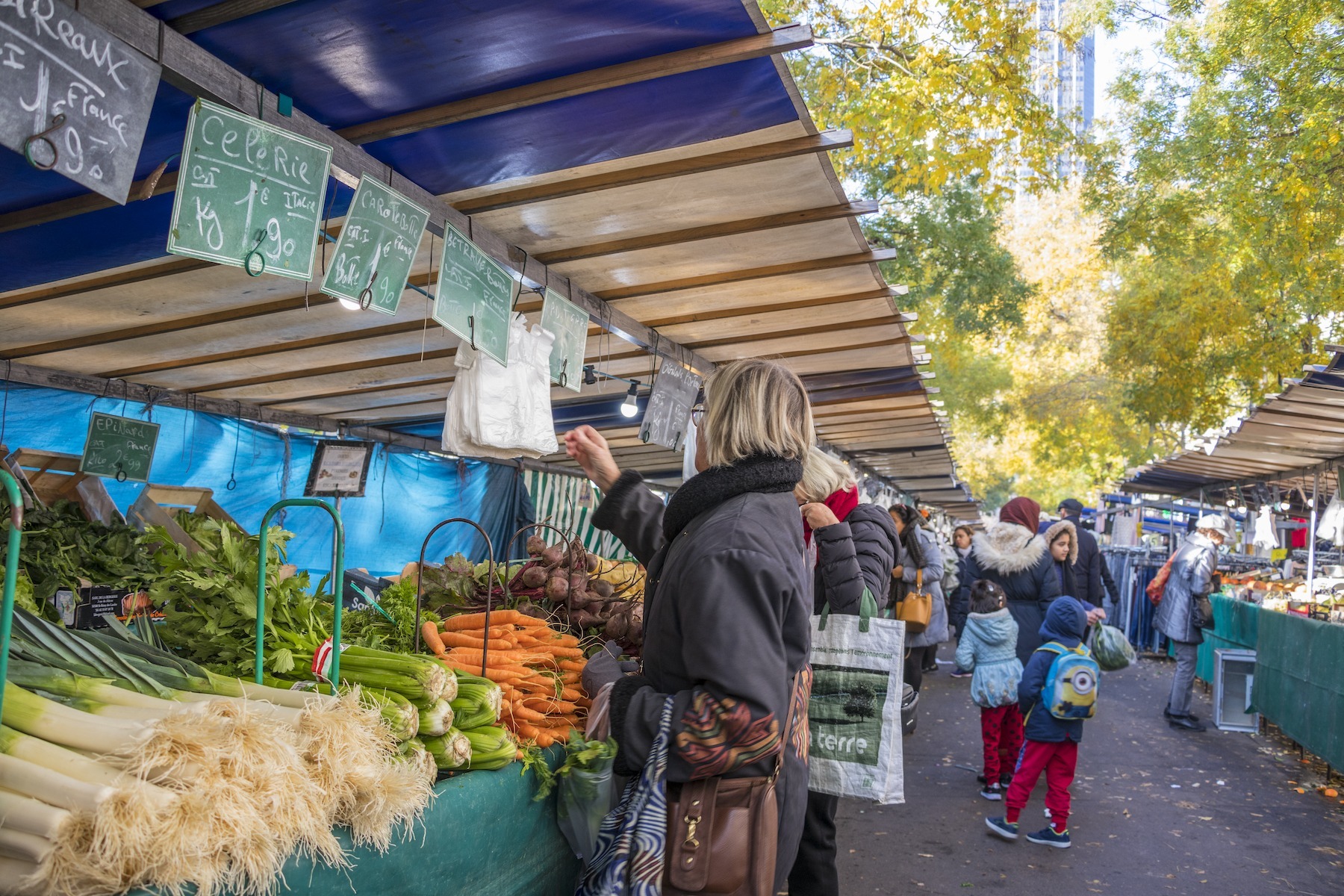 Our what to do in Paris in 2022 list wouldn't be complete without a food experience. Whether you're interested in chocolate, cheese, Champagne, or food markets there is surely a food tour that will please. Discover a French Side Travel favorite: a private guided tour of French Chef's shops in Paris. Guests will discover the best pastries in Paris and the latest sweet trends from Pierre Hermé, Christophe Michalak, Thierry Marx or Philippe Conticini. You of course will taste their "signature" recipes, a mix between culinary tradition and innovation. During this food tour in Paris you will enter in some Meilleurs Ouvriers de France's shops.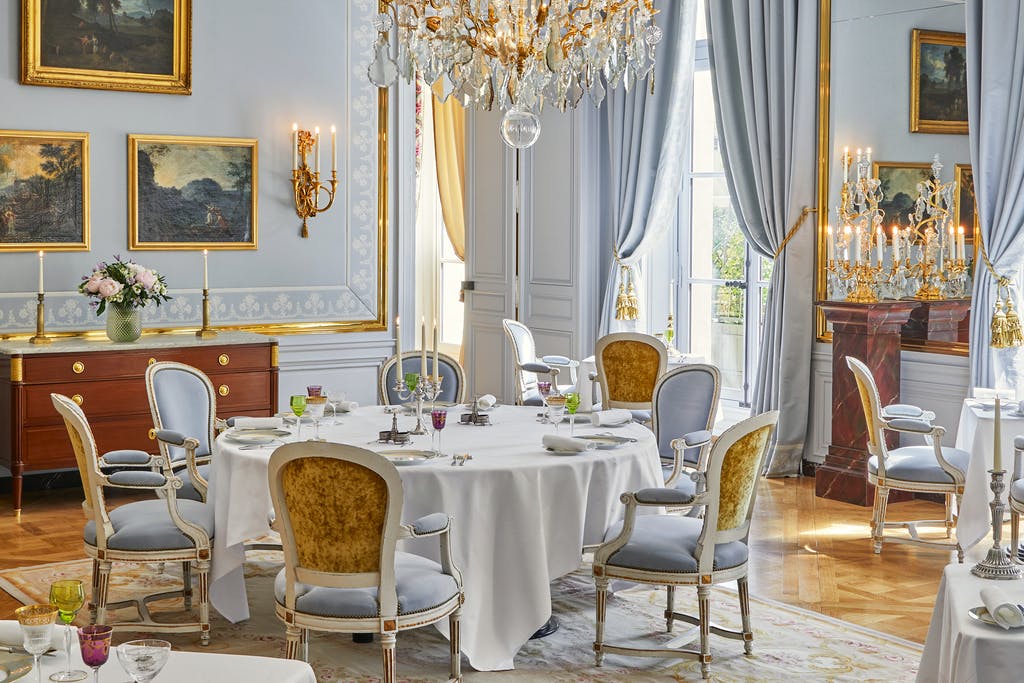 The Feast by Alain Ducasse
Experience Versailles Like Never Before with an Exceptional 12-Course Meal

Have you ever dreamed of living a sumptuous evening like a French King? From the menu to the waiters' attire and the setting to the tableware, everything comes together to make a dinner in the Ducasse salons at the Château de Versailles an experience.

Alain Ducasse carried out careful research and took his inspiration from 18th century menus, yet took a contemporary interpretation of the cuisine. Beyond dinner, it is a genuine experience. Be ready to be amazed by the traditional à la française service, menu inspired by the court with contemporary flavors, tableware from the ancient royal manufacture of Limoges re-edited by Bernardaud, and staff in tailor-made outfits inspired by the 18th century.
---
We hope this list of what to do in Paris in 2022 will help inspire future travel to the City of Light. We would love to help you plan a dream trip to France in the coming year with a custom itinerary. Some of our favorite destinations in France include Normandy, Bordeaux, the South of France, the Loire Valley and Paris. Get in touch with a travel designer today to start the planning process!