The perfect introduction to Champaign Region's wine and food.
Liberty | From $1,299 pp
During this short trip to Champagne, you'll get an incredible introduction to the region and wines. You'll spend a full day e-biking to discover the scenery while tasting plenty of Champagnes along the way. You'll also have a chance to visit perhaps the most famous Champagne house, Veuve Clicquot, as well as the first Champagne house, Ruinart.
Day by Day
Day 1: Reims
Private Transfer: Reims Train Station to Reims
 A chauffeur will meet you for a private transfer between Reims Train Station and Reims.
Private Guided Tour of Notre-Dame Cathedral in Reims
Meet your local guide in front of Notre Dame de Reims for a private tour of the cathedral.
Notre-Dame de Reims, majestic Jewel of Gothic Art is an architectural marvel, the beauty of which will immerse you the first time you see it.
This masterpiece of the 13th century is unique with its stylistic unity, its stained glass windows, and its statues, including the emblematic Smiling Angel.
The Baptism of Clovis around the year 500 and the 25 coronations of the Kings of France in this major site of prestige and history have given the city the name of the Coronation City.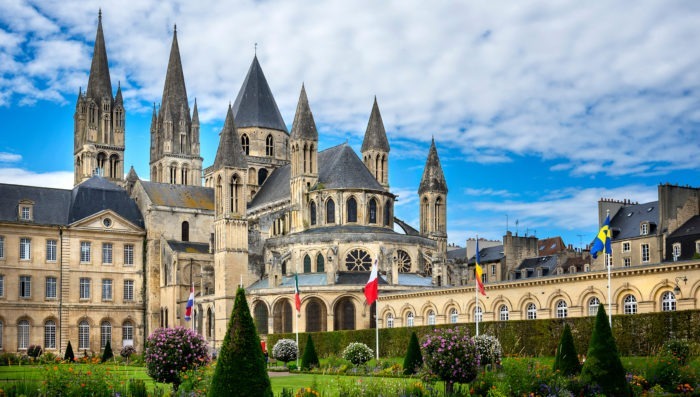 Small-Group Guided Tour of the Maison Ruinart Cellars
The House of Ruinart was inspired by the intuition of a monk well ahead of his time. It is unlike any other: the first House of Champagne to be established in 1729. Chardonnay is the very soul of Ruinart. The grape, mainly harvested from the Côte des Blancs and Montagne de Reims terroirs, is at the heart of all its cuvées.
Wander into the chalk quarries that act as Maison Ruinart cellars is to discover the beating heart of the Champagne region and its wines, penetrating its very soul and its best-kept secrets.
A tour of the crayères, or chalk galleries, classified as a World Heritage site by UNESCO in 2015, is a truly unique experience and an invitation to discover an atmosphere of silent intimacy reigning in Maison Ruinart cellars.
Overnight Stay with Breakfast at a Charming Hotel in the Heart of Reims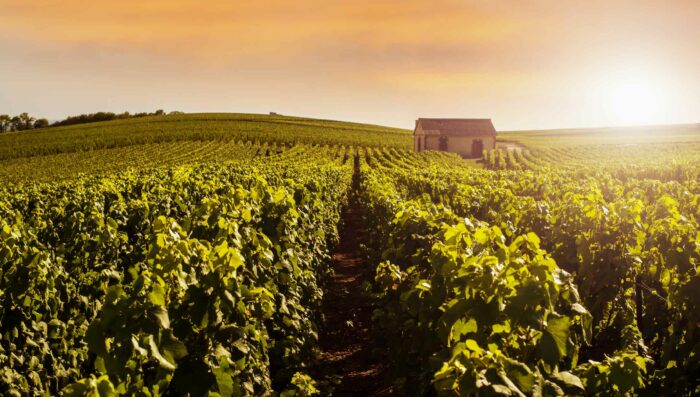 Day 2: Reims
Full-Day Small-Group E-Bike Tour of the Champagne Region
After a drive deep in Champagne country to a traditional Champagne House, your bikes will be waiting for you. Your e-bike will allow you to explore some of Champagne's most remote locations. You'll earn your glasses of Champagne after cycling through Premier and Grand Cru villages.
Next, experience a ride down the Marne canal. Immerse yourself into the French lifestyle with a traditional lunch that consists of homemade regional specialties paired with a variety of Champagnes.
Enjoy breathtaking views of the UNESCO World Heritage vineyards. Discover the village of Hautvillers, the birthplace of Champagne. Taste different Champagnes from a family boutique grower where you will tour and learn about the pressing facilities, vats, and cellars. To end your time in Hautvillers, you'll take a guided visit to the church where the famous monk Dom Pérignon is buried.
Overnight Stay with Breakfast at a Charming Hotel in the Heart of Reims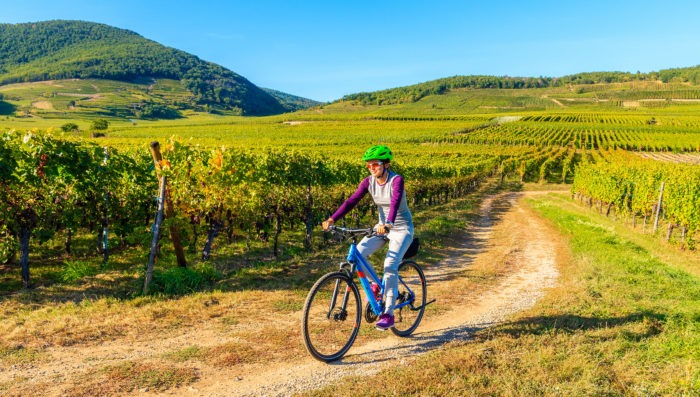 Day 3: Reims
Full-Day Tour in the Champagne Region and Including Veuve Cliquot and an Authentic Family Boutique Winery with Lunch
Drive-by "Notre dame de Reims," one of the first monuments to be registered as a UNESCO World Heritage Site. Absorb the historical atmosphere of the city, home of the coronation of more than 25 kings of France. Admire the "Grandes Maisons de Champagne" such as Taittinger and Pommery.
Next, you'll enjoy a tour in the underground cellars of the prestigious Champagne house "Veuve Clicquot" as a first introduction to the Champagne-making process. Savor a nice morning Champagne glass and prepare your palate for the ten Champagnes you'll taste throughout the day.
Drive through the vineyard of La Montagne de Reims and enjoy a stop in the vines where you will admire some of the most beautiful scenery in Champagne. You'll be welcomed in a restored Champagne house where you'll learn about the different aromas and flavors that can be found in Champagne through an olfactory workshop and a challenging blind tasting.
Enjoy a traditional aperitif followed by a regional lunch with paired wines and Champagnes in a fun and familial atmosphere. You'll be introduced to local products like baguette, Reims' ham, regional cheeses, pink biscuits, Ratafia, and more.
You will get to appreciate the charming hillsides of Champagne and peek-behind-the-scenes of a family-run boutique winery where you will visit the traditional press, vat room, and cellar of an authentic Champagne grower. Stroll down the cool cellar corridors and glance at the immense quantity of bottles slowly maturing. Enjoy several tastings of their bestselling "cuvees." You'll know about completely unique Champagnes after this visit!
Overnight Stay with Breakfast at a Charming Hotel in the Heart of Reims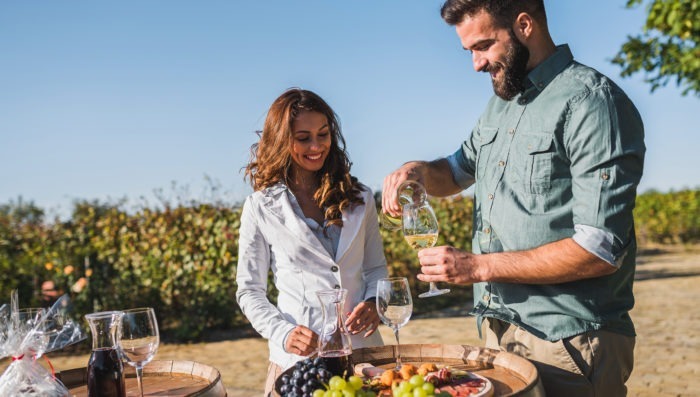 Day 4: Reims
Private Transfer: Reims to Reims Train Station
A chauffeur will meet you for a private transfer between Reims and Reims Train Station.
About This Trip:
Enjoy 24/7 English-spoken telephone assistance while traveling
This itinerary includes transport, activities, guides, accommodations with breakfasts, and other listed services
Price is in USD per person, assuming double occupancy. Note that prices and availability are subject to change.
Customize this itinerary:
Every French Side Travel trip is custom-built for your unique needs and interests. Above is an example of what's possible. If this isn't exactly what you're looking for, contact us today. Put together your dream trip with our travel experts. Handpick the accommodations, guides, activities, and meals that are right for you.
When you book with French Side Travel, you're getting a trip that's as unique as you are.